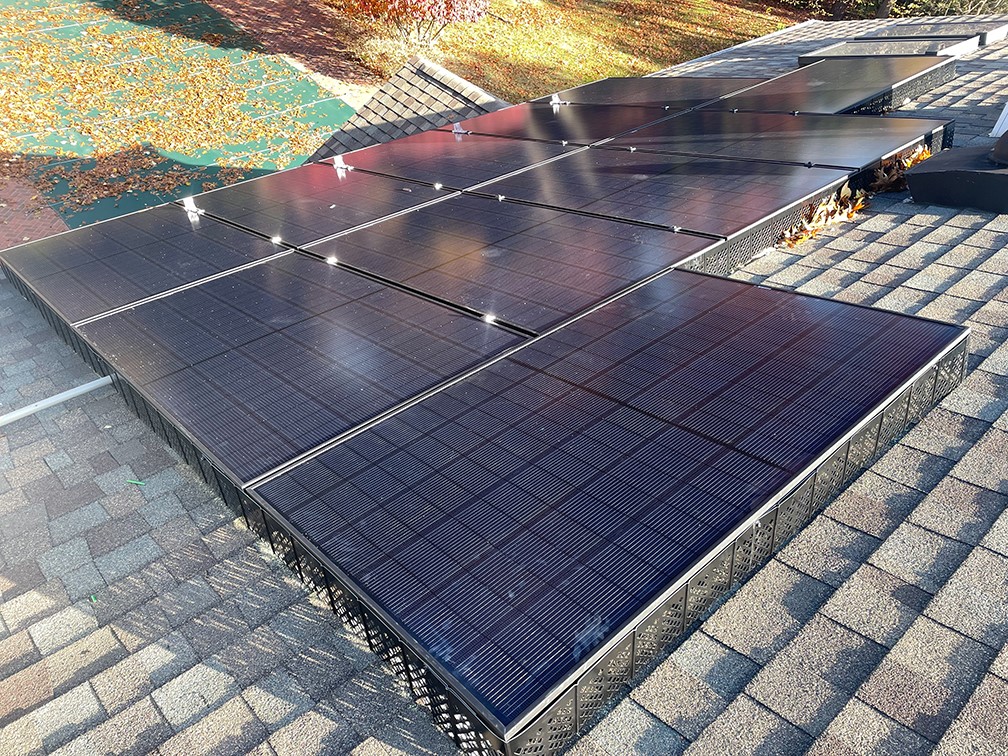 For homeowners, it's not only important to find money-saving solutions for your home, but solutions that will last and make the most of your investment. When it comes to solar energy, you can get both with lower monthly energy bills and an easy-to-follow maintenance plan facilitated by the qualified professionals at SUNation.
Despite being made of top-quality materials with the most advanced technology, maintenance for your solar panels is minimal after installation to keep your panels in top working order and help extend their life expectancy. While most of the maintenance work itself will be done by a team of trained solar technicians, there are a few simple steps you can take to keep an eye on your solar panel system.
How Long Can Solar Panels Last?
When kept in good working order, solar panels can typically last for 25 years or longer and continue to produce optimal amounts of electricity for your home and continue to lower monthly energy costs. The exact lifespan of a solar panel may vary slightly from brand to brand, but today's solar panels are built to last with the most durable tempered glass and metallic elements.
Should homeowners decide to upgrade their panels as newer technology becomes available, we're even able to take their previous solar panels and donate them to a family in need through our SUNation Cares program as they're still able to produce generous amounts of energy. This helps to aid members of our community in saving money while keeping working solar panels out of landfills at the same time.
Solar Panel Maintenance Before Installation
Before your solar panels even get installed, there are a few things you can do to help maintain your renewable energy system and make up-keep even easier.
Get Your Roof Ready For Solar: Before you go solar, you'll want to take a look at where your panels are going. Roofs typically need to be replaced every 15-20 years, so if your roof is about that age or older, you may want to consider a roof replacement prior to installation. If you have a newer roof, but have issues like leads, curled or cracked shingles, or bending support beams, you'll need to have those repairs done first. Thanks to SUNation's newest division, SUNation Roofing, you can now get your roofing and solar needs done from the same company. Getting your roof in tip top shape prior to your solar installation will save you time and money in the long run and reduce the need to remove panels for roofing issues later.
Clear the Area of Possible Debris: Tree removal is sometimes necessary for a solar installation so that as much sunlight as possible can reach the solar panels. It can also be helpful in minimizing the about of debris that may end up on your roof. While the panels are made to withstand weather elements like rain, wind, snow, even hail, removing overhanging trees can help to keep your roof area clear and clean.
Keep Pests Out: Now included with SUNation Energy solar installations is the solar pest guard by SolaTrim. Not only is this a nice decorative finish to the edges of your solar array, but it helps to keep the area under the panels clear of leaves, animals, and still allows air to circulate. Fitting snuggly from the top of your solar panel to your roof, the design keeps the wires and microinverters protected from the elements.
Help Snow Slide Off: Here in New York we're prone to snow fall. While it looks pretty, solar panels produce less energy when they're completely covered. With SUNation's solar roof snow breaks, which are small, clear, and now included with solar installations, accumulated snow can get broken up as it melts and slide off the roof faster. As homeowners should not clear solar panels themselves, these breaks make snow removal safer for both you and your panels.
Solar Panel Maintenance After Installation
Once your solar panels are installed, congratulations! You can now start generating clean, renewable energy and lower your electricity bills. In order to keep your system functioning at its best, here are a few simple solar maintenance steps you can do.
Monitor Your Solar Panel Production: With each SUNation solar installation the homeowner will get a free app which allows them to monitor their renewable energy production. This helps to keep track of how much electricity your system is producing and how much your home is using. Through the app you can check your productivity as often as you like. If at any time there is a drop in productivity that seems unusual, contact the SUNation Service team. Production can fluctuate due to daylight hours or weather, but an unrelated drop may mean professional maintenance is required.
Let SUNation Check Your Energy Production: Now included with new solar installations, homeowners get one year free of the SUNation Guardian Program. Our team of professionals will check on your solar panel system weekly and provide feedback on its status. Should anything require attention, we will contact the homeowner. After the first year, there are options to add on the Guardian Program.
Solar Maintenance with SUNation Service
When it comes to solar panel maintenance beyond monitoring your system, trust the team at SUNation Service. Our qualified experts have been trained in all the equipment we use and our customer service representatives are available at our Long Island office to assist you throughout the week. For your safety and the safety of your panels do not attempt to service your own solar panels, inverters, or other equipment related to your installation. In some cases, minor troubleshooting can be done over the phone.
Not a SUNation customer? No problem. Our team provides service to thousands of non-SUNation solar customers to upgrade their systems and keep their systems producing the optimal amount of electricity.
Upgrade Your Solar Panel System
If you're interested in upgrading your solar array, or adding any solar maintenance features like a solar pest guard, snow breaks, or the SUNation Guardian Program, contact our SUNation Service Department today to get started at 631-750-9454, option 3, or visit our Service Store online.
Solar panels are, by design, built to last, but with careful monitoring, protective features in place, and the qualified Long Island solar professionals at SUNation on your side, you can make the most of your clean energy investment for years to come.