How Much Does Solar Cost?
How Much Will My Solar Installation Cost?
One of the first questions you're likely to ask when starting your solar research is, "How much do solar panels cost?" or "How much will my solar installation cost?" The short answer is, it varies from household to household. In fact, there are a number of factors that go into calculating the cost of solar, including taking into account available solar tax credits. By understanding what goes into determining the cost, you can have more agency over your solar installation than you realize.
Why does the cost vary? There is no copy-and-paste system when it comes to solar energy. As each home's energy use, roof, and sun exposure are different, it would be inaccurate to give one blanket price for all residential solar installations. Instead, our team tailors each solar installation to fit that specific home and homeowner's needs. Designing a custom-made solar array is something we excel at and we're happy to provide that individualized attention to our customers.
What is the Average Cost of Solar?
That being said, knowing the average cost of solar can help give you a place to start when doing your solar energy research. As of April 2022, the New York State average for a 5 kilowatt (kW) system ranges from $12,112 to $16,388, not counting tax credits and other incentives. To get a better idea of the typical size of solar installations on Long Island, the 2021 average for SUNation Energy residential installations was approximately 11,000 Watts.
Getting Help With Tax Credits!
One of the biggest draws to going solar in 2022 are the tax credits. While the solar tax credit amounts were extended from 2021, they are expected to decrease going into 2023 and disappear altogether by 2024. To get the most savings on your solar installation, this is your year.
By going solar 2022-2032, you can now qualify for a 30% Federal tax credit along with a New York State tax credit up to $5,000. Additional tax credits are also available on select EV chargers for those with electric vehicles who want to charge from home.
How Is Your Solar Installation Cost Calculated?
To get a more accurate quote for the cost of your solar panels, here are a few factors our team takes into consideration:
In order to determine how many solar panels you will need to power your home, we will take a look at your most recent monthly energy use. While this will fluctuate throughout the year, especially once air conditioners are plugged in during the summer, we can project your average energy use which will help inform us how much energy your system will need to produce.
Cost Per Kilowatt Hour in Your Area
This cost has recently increased as we move forward in 2022, and is likely to continue. For PSEG residents on Long Island, the cost per kilowatt-hour has been ranging between .22 to .30 cents. Unfortunately, these PSEGLI rates are among the highest in the country.
Size and Condition of Your Roof
Before we put solar panels on your roof, we'll do an on-site evaluation to assess the condition of your roof and whether repairs or replacement are necessary. Essentially, if your roof is 15 years old or older, it may be time to get a new roof. Depending on the project, we may be able to factor those costs into the overall installation to get you the best deal. This is done on a case-by-case basis. Getting a new roof at the time of installation, if you need one, can help save money in the long run.
Which Solar Panels Are Installed
At SUNation, we work with the best, top-of-the-line products to give our customer the most energy efficient solar installation available. Depending on which products you choose to have installed, the price may vary slightly. Our solar specialists can walk you through the options during an appointment and find the best panels for you and your budget.
This is another financial factor that varies. Depending on where you live, your permitting costs could differ from that of our other SUNation customers. Different towns, villages, even counties offer different permit pricing for solar installations. Our team is available to take are of this process for you and can share estimated costs with you.
It takes a team of well-trained, skilled installers to put solar on a roof, and we have the best team on Long Island. Not to brag, but we have been voted Best on Long Island 14 years in a row. Labor costs can vary from company to company, and cheap labor doesn't mean you'll get the best results. We're proud to offer a fair and competitive wage for our installers at SUNation with quick installs, clean work stations, and timely communication.
Additional Costs from Add-Ons
When you go solar with SUNation, you can get more than just solar. In fact, our SUNation Service Department is available to help you add backup energy storage to your installation, like the Tesla Powerwall battery to help keep the power on even when the grid goes down. Have an electric vehicle? We have several options to choose from for Level 2 EV chargers to take out the stress of finding an available charging bank in your neighborhood.
Other additions like the SUNation Guardian program, SPAN Smart Electrical Panel, Smart Home packages, solar pest guards, and more can help to give you the most protection and most energy efficiency for your solar panel system.
Ask about these add-ons at your solar consultation or visit our Service Store to check out all the possibilities.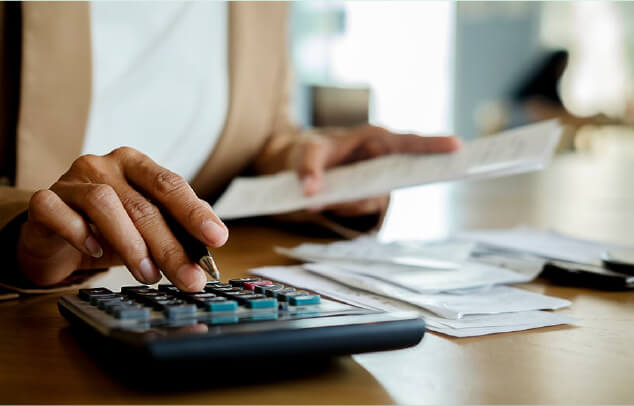 With options to finance your solar installation on Long Island, Staten Island, and in Queens, you can explore more affordable options to bring solar to your roof. Own your solar panel system with a lower monthly cost that if you were paying your energy bill without solar. Contact our team by calling 631-750-9454 or clicking the button below!
Get Your FREE Quote Today!
Now that you understand the factors that go into calculating your solar panel system cost, contact one of our SUNation Solar Specialists to get your free quote today. The sooner you get started on your solar journey, the sooner you can enjoy low-cost renewable energy and peace of mind. Contact our team by calling 631-750-9454 or clicking the button below to get your FREE quote!