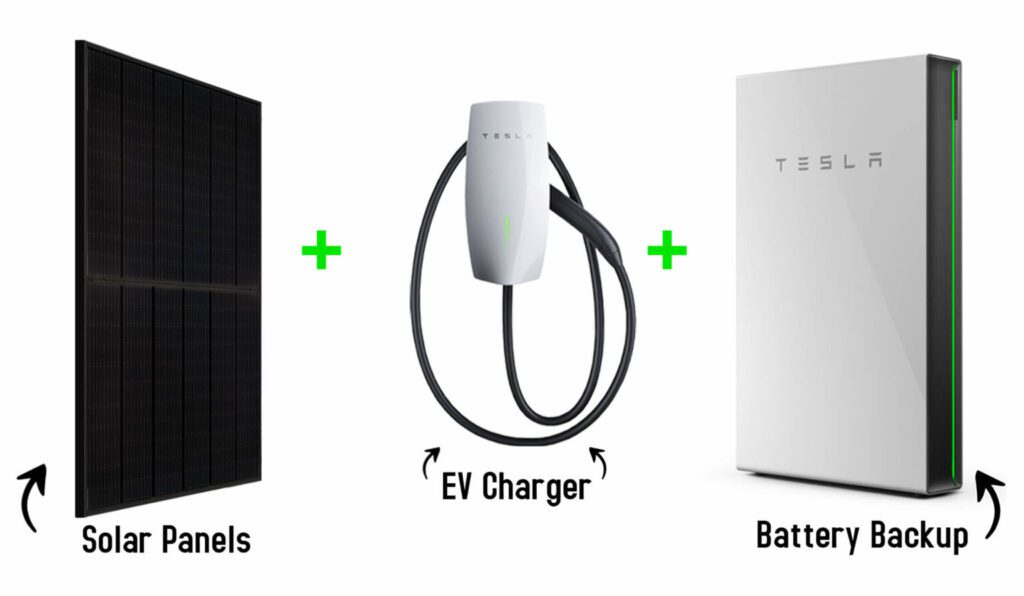 Tesla Home Solar Solutions
Take advantage of a solar panel system in order to power your home and reduce your dependence on the grid. In today's day and age, solar panels' efficiency and durability are constantly improving and will convert sunlight to energy for years to come. 
Take steps into maximizing your home solar system by pairing it with Tesla's home solar products. By adding a Tesla Powerwall to your home solar system, you will take steps toward protecting your home from grid outages. To complete the solar ecosystem, the addition of a Tesla Wall Connector will allow you to charge your electric vehicle more efficiently and more conveniently.
Save Energy and Money
When you get a solar panel system installed on your roof, you are taking control of your electric bills! Decrease your electricity bills while maximizing your solar production.
Keep Your Home Powered On
A Tesla Powerwall is an integrated battery storage system that will store the additional energy that your solar panel system produces. With an automatic grid outage detection system, your Tesla Powerwall will automatically switch on without you even noticing.
Always Have Your Electric Vehicle Charged
With the Tesla Wall Connector, you will never have to worry about your Tesla's battery life again. Get up to 44 miles of range added to your battery with every hour that your vehicle charges.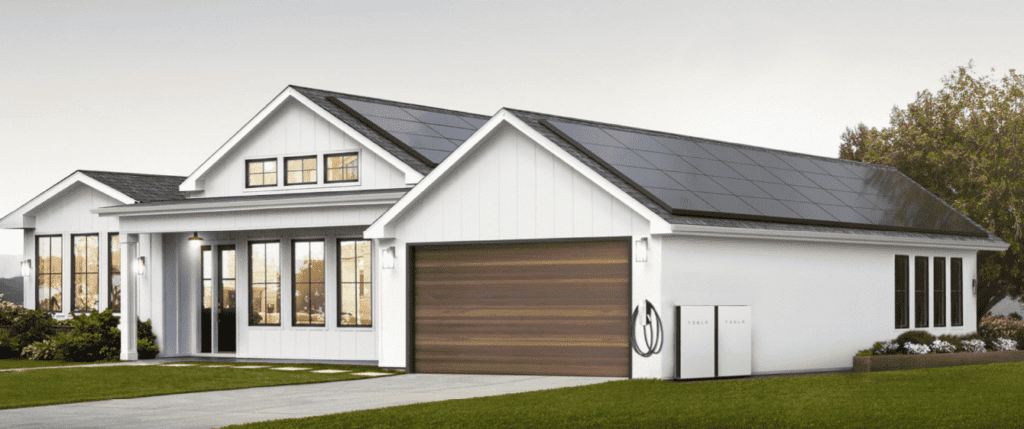 Interested in a solar ecosystem for your home?
Click the button below to get more information!