SUNation Solar Referral Programs
refer a friend, neighbor, or business and earn extra cash!
SUNation Solar Referral Programs
Envision if all the houses in your area were powered by the sun. Also, imagine the scenario where you were essential for the motivation behind why they have gone solar.
Ever since you made the decision to have solar installed on your roof, you took steps to help combat climate change. You set an example for your friends, family, neighbors and the generations to come. All across Long Island, there are clusters of homes that are equipped with solar that started off when a customer, just like yourself, referred their friends and family! 
Refer a friend or business and you can earn CASH! Together, we can reduce our carbon footprint and fight climate change, all while saving money on your electricity bill.
Want to learn more about solar? Read our Solar FAQs.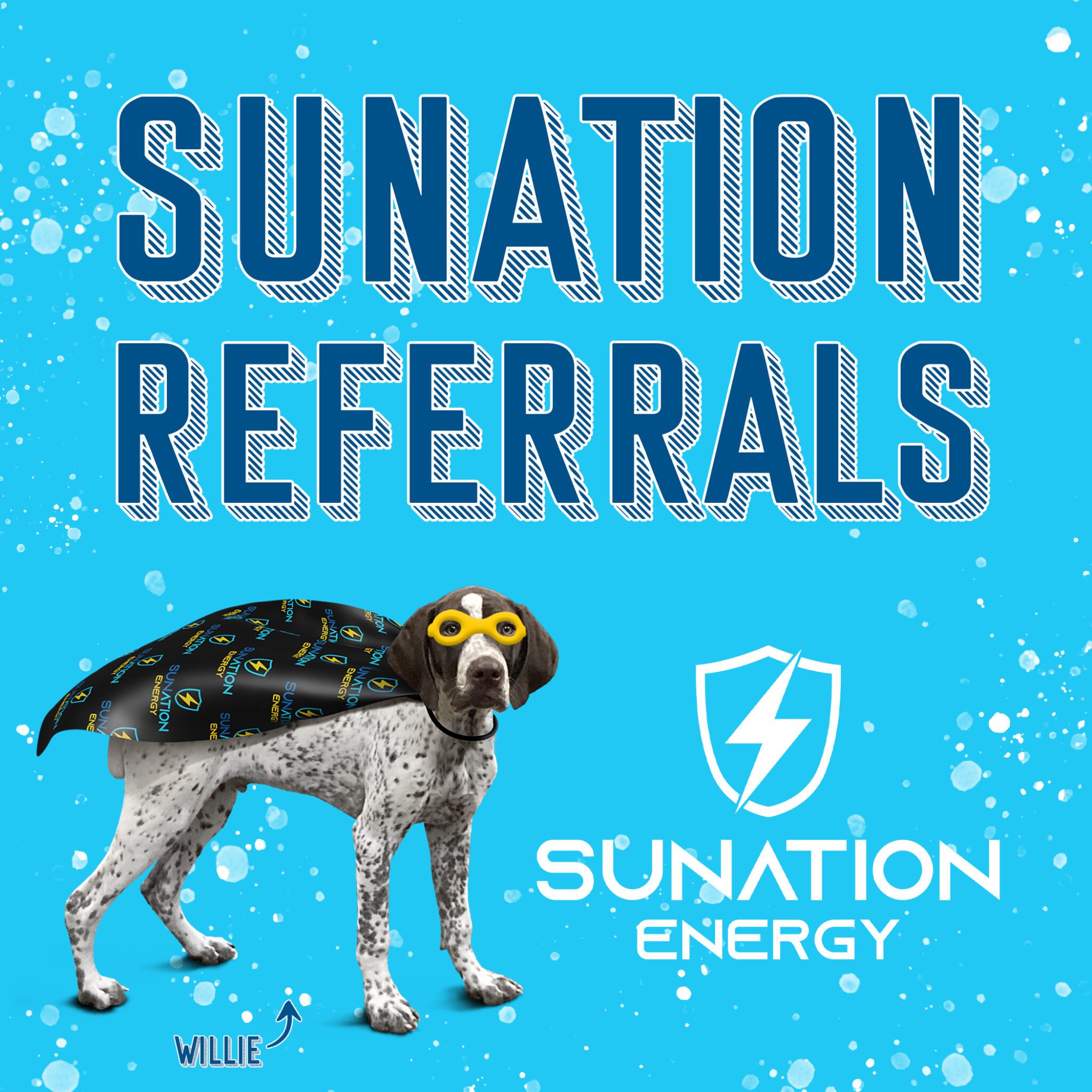 Residential Solar Referrals
As a homeowner, you know how expensive electricity bills can be. With the addition of a residential solar system, you can cut down on your monthly bill! Along with saving monthly, you can take advantage of solar tax incentives!
Commercial Solar Referrals​
Do you know anyone who owns a commercial building? Do they have high electricity bills and are looking for a way to cut costs? With commercial solar, they will be able to cut their electricity bill and reap solar tax incentives!
Community Solar Referrals
You do not need to be a homeowner to be a member of a Community Solar Project. All you need to have is an electricity bill and a desire to save! Community solar is available to renters, condo or HOA dwellers, or those that cannot put solar panels on their roof.
How do solar referrals work?