Protect What Matters Most
Replace or Repair Your Roof Today!
Welcome to
SUNation Roofing
Replace or Repair Your Roof on Long Island
SUNation Roofing is a full-service roofing division that offers homeowners in the Long Island area professional, personalized service that goes beyond installation to include roof maintenance, repairs, replacements, and more. We take pride in what we do. Our skilled and experienced team of roofers have years of experience installing and repairing residential roofs. We offer reliable, high-quality work at competitive rates. When you get a new roof installed or have your existing roof repaired, it is the perfect time to go solar!
Why Your Roof Matters When It Comes to Solar
Just as a strong foundation makes for a strong home, your roof creates a solid foundation for your solar panel array. The condition of your roof will play a role in determining whether your home is a good candidate for solar, so any roof repairs or replacement that are needed should be done prior to your solar panel installation in Long Island to save both time and money.
Should a homeowner decide to repair or replace their roof after their solar installation, the panels will need to be removed and reinstalled. This can be avoided by combining both projects with the teams at SUNation Energy and our SUNation Roofing Department for a faster and more cost-effective experience.
GAF Certified Roofing Company
SUNation Roofing is a GAF Master Elite Certified installer, providing top-of-the-line roofing products with our expertly training roofers. Get your roof done with SUNation for
Leak Barrier: Helps prevent leaks caused by wind driven rain and ice dams
Roof Deck Protection: Helps shield the roof deck from moisture infiltration
Starter Strip Shingles: Helps guard against shingle blow-offs
GAF Roof Shingles: Beautify and protect for years to come with your choice of colors
Attic Ventilation: Helps reduce attic moisture and heat
Ridge Cap Shingles: The finishing touch that helps defend against leads at the hips and ridges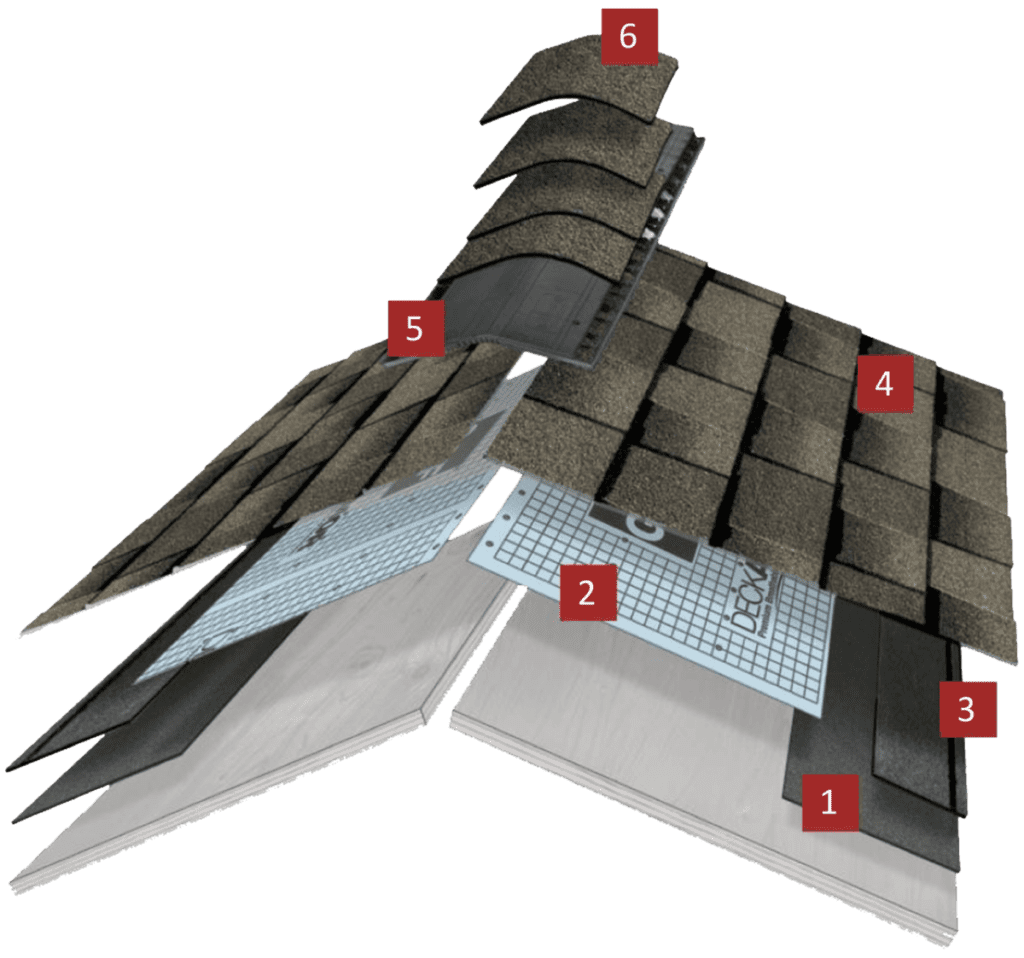 What Can We Help You With Today?
Roof Replacement
Protect your home and family from the elements and severe weather conditions by choosing us SUNation Roofing install your new roof.
Roof Repair
Whether your roof has been damaged due to weather or just years of wear and tear, SUNation Roofing is here to repair and restore your roof.
Signs Your Roof May Need Repair or Replacement
Your home's roof is built to withstand all types of weather, including tropical storms and hurricanes, but eventually wear and tear will require an assessment to keep your roof in the best condition and keep your home and family protected. If your home any of the following, contact SUNation Roofing for an assessment before you go solar:
Roof over 15-20 years old
Shingles that are cracked, curling, or missing
Leaks dripping into the attic or the top floor
Moss, algae, or other dark stains from retained moisture
Bending, cracking, or rotting support beams or wood boards
Areas where the roof sags or is caving in
SUNation Roofing is The Right Choice For Long Islanders!
Stick With The Trusted Team at SUNation
One of the benefits of getting your roof repair or replacement done with SUNation is the ability to get all your renewable energy services completed with a trusted Long Island roofing + solar company. Combine your roof and solar projects, or add on backup battery storage, EV chargers and more without dealing with multiple companies or contractors.
At SUNation, we're your one stop shop for solar. We stand behind our work with a comprehensive warranty and are committed to customer satisfaction to exceed your expectations. Contact us today to get started and schedule your roof and solar assessment.
Watch the SUNation Roofing Team Install a New Roof!