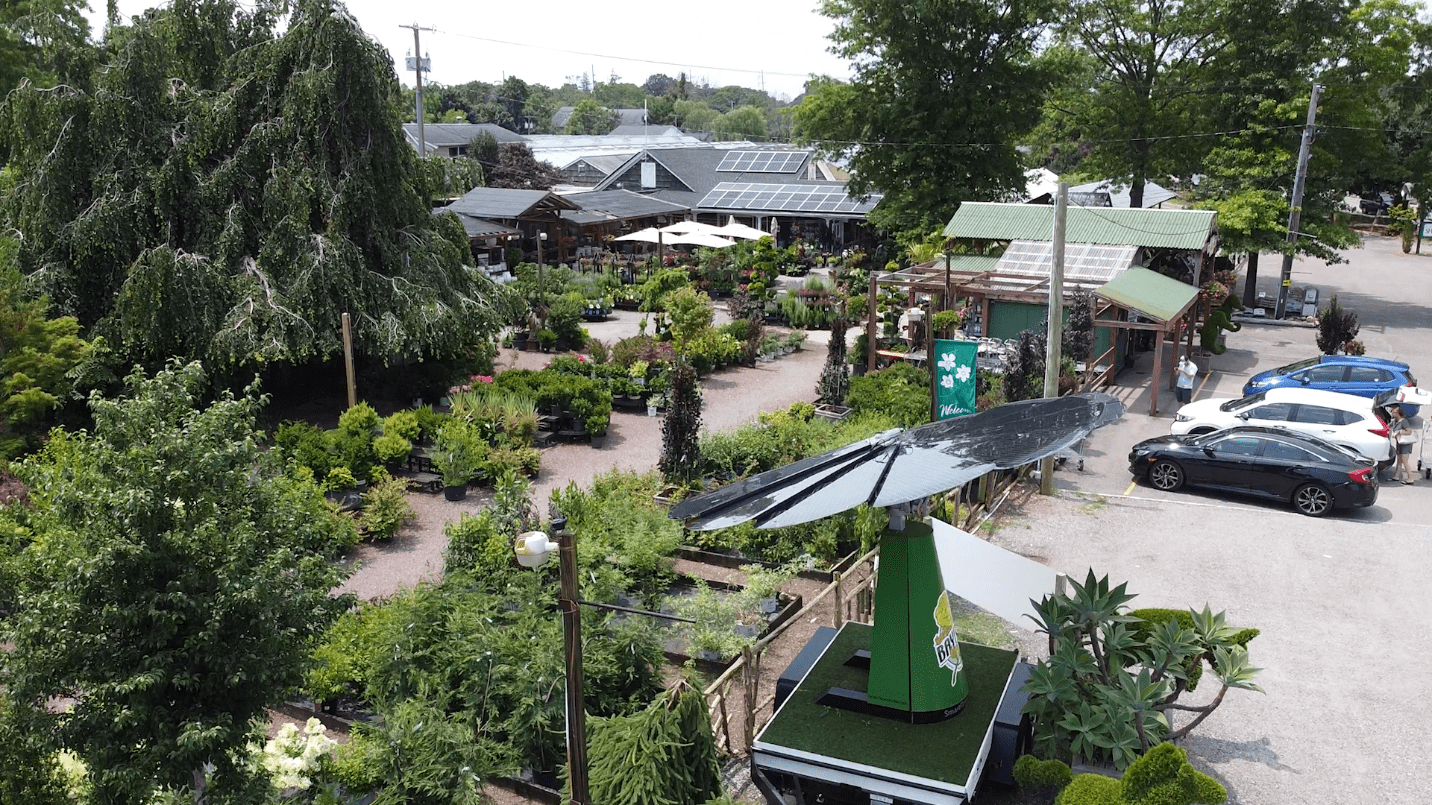 Written by Tara DelBianco, SUNation Energy
When most people think of solar energy, they think of residential solar, but through commercial solar programs, like the kind the SUNation Energy Commercial team offers, local businesses on Long Island can gain the same benefits solar homeowners can.
When I first started working in the solar industry, most residential homeowners I would speak with didn't have a lot of understanding when it came to solar. Now, more than a decade into my career, we're seeing clients who are much more well informed. People understand that solar energy is cleaner and more affordable than buying electricity direct from the utility. They understand the goal is to have a finance payment that's lower than what they are paying monthly for their electric bills.
How Commercial Solar Benefits Businesses
Now, we're starting to see the same swing in understanding from local business owners on Long Island who want to take advantage of commercial solar. While it may seem intimidating at first, the more commercial property owners learn about solar energy, the more reasons they have to make the switch.
While there are many reasons to take advantage of commercial solar, here are the big ones:
Lower energy expenses
Available solar tax credits for additional savings
Community reputation as a green business
Why Long Island Businesses Take Advantage of Commercial Solar
The exact reasons why each businesses chooses to go solar can vary, though. Recently we asked some of our SUNation Energy Commercial customers about their reasons for making the switch and compiled answers from three Long Island business owners who all went solar for different reasons.
This is what they had to say about their decisions to go solar with SUNation.
New York Tent is a temporary structure and tent rental company. They purchased two buildings in Bohemia and were looking to utilize an SBA 504 Green Loan which helps small businesses incorporate energy efficient solutions like solar into their project. Their estimated annual savings between the two building will be around $40,000.00 annually.
Reasons for going solar:
"At first, we wanted to install it as it was a requirement for an SBA 504 loan program we were trying to qualify for, but once we started seeing the cost savings benefit we were sold."
What ultimately led to your decision to choose SUNation over other companies?
"Professionalism."
What is something you would tell another business owner about going solar?
"The cost savings far outweighs the upfront costs. In addition, when you contemplate available tax credits, the decision is made for you. This especially holds true if you have a business that consumes a lot of energy."
Bayport Flower Houses is a retail flower shop, gardening and landscape center located in Bayport. It's been family-owned and operated since 1932! They chose to do a rooftop system and to add in a Smartflower (a standalone sculptural solar array in the shape of a flower). Because this business has been in operation at the same location for 90 years, it was not without its permitting challenges.
Reasons for going solar:
The reason we wanted solar was to help mitigate the use of fossil fuels to power our business. We have an Earth Friendly mission at Bayport Flower Houses.
What ultimately led to your decision to choose SUNation over other companies?
We chose SUNation based on Mike (the co-founder) and the people around him. He pushed me to begin the project even though I was skeptical we could pull off the permitting process
The permitting hurdles were/are a challenge for a 90-year-old business such as ours.
What is something you would tell another business owner about going solar?
It certainly is not something for me that was driven by ultimate payback, but I do feel good we are doing our part to help ease the use of fossil fuels. Overall, the solar installation and customer service on the actual hardware and software by SUNation was great.
How Can Commercial Solar Benefit Your Business?
If you own a commercial property and are interested in gaining the same benefits as these business owners, contact our SUNation Energy office today to get a quote. Our friendly and knowledgeable team is ready to give you a personalized solar experience with a custom design, finance options to suit your needs, and the experience only local Long Islanders can give you.
Visit our Commercial Solar page to learn more about our options to add on EV charging and backup energy storage batteries or call us at 631-750-9454 today.