Smart home devices and home automation has become increasingly popular over recent years. Countless families across the world, and the United States, have opted for smart devices to control their home's lighting, climate, entertainment systems, appliances, and security.
At SUNation Solar Systems, we wanted to share our ideas about the following smart home automation products: Google Nest Thermostat, TP-Link Smart Switches & Outlets, Amazon Echo Show 5, and Ring Spotlight Camera.
But first, let's look at the numbers:
Did you know that 47% of US-based Millennials have at least one smart home product in their homes? However, smart home devices aren't just for young adults. In 2018, over 8 million Baby Boomers owned smart speakers.
According to connected home market size and survey data, 57% of smart home device users in the US say they save time every day—specifically, an average of 30 minutes each day. For those who use smart devices, it comes as no surprise how they simplify daily tasks.
Smart homes connect all the devices in a home for convenience and comfort, and these devices are becoming more intuitive, advanced, and user-friendly. Here are four of our favorite advanced and user-friendly smart home devices and how they make people's lives easier.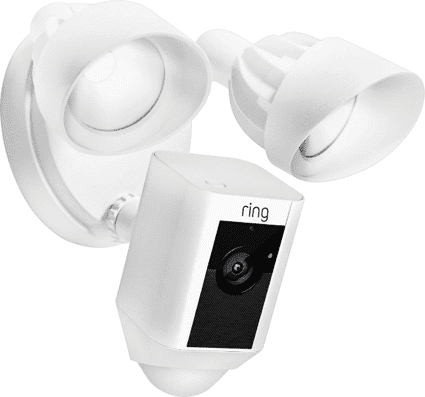 Smart Home Security
Did you know you can check your home's security from anywhere in the world? Whether you want to check on your dog or scan your property for intruders, you can view all outdoor and indoor living spaces with a click of button. Smart home security devices can stop crime in its tracks and keep your family and belongings safe.
Also, you never want to feel like your smart devices are intruding or listening to you when you go about your daily routine. Smart home security goes beyond simply protecting your home; it keeps your personal data and technologies secure as well. A centralized control system can give you the ultimate protection when it comes to valuable information. Your smart home security system is completely closed and owned entirely by you, and you alone. Your smart home security system runs on your home's network and can be upgraded for additional security.
With Ring Spotlight Camera, you can prioritize your family's safety and your home's security. You can protect every corner of your home with this spotlight camera, which is a versatile, wire-free HD security camera. This camera allows you to see, hear, and speak to anyone on your property from your phone, tablet, or computer. Ring Spotlight Camera also comes equipped with adjustable motion sensors and has motion-activated alerts. With night vision and a 140° field of view, you will always be the first to know when there's someone on your property. Ring Spotlight Camera works with Amazon Alexa and it comes in either black or white to match your home's aesthetic and style preferences. With smart security solutions for every apartment or house, Ring Spotlight Camera can provide your family with easy-to-use whole home security.
Smart Thermostats
Nearly 33 million houses in the North America rely on smart thermostats to control the temperature in their homes. Climate control for smart homes is a more sophisticated form of air-conditioning. Home climate control is becoming increasingly popular, and it's easy to see why. With smart home climate control, families are experiencing an increase in comfort, and they are saving energy and money.
An advanced smart thermostat allows you to monitor and regulate your home's heating and cooling—all on a schedule you control. Smart home thermostats also can save you money by automatically adjusting the temperature in your home throughout the day. These thermostats can also be integrated for automated lighting and shading for windows, as well as radiant heat, forced air, air conditioning, and more.
The Google Nest Thermostat allow you to fine-tune your comfort from anywhere in the world with the Google Home app. This smart thermostat can turn down when you leave home, so you save energy, and it monitors your system. For example, you can receive alerts and reminders about your heating and cooling system. Google Nest Thermostat is also very easy to install and is designed for homeowners to install themselves; installation only takes about 30 minutes or less. According to independent studies conducted in the United States, Nest Thermostats can save an average of 10% to 12% on heating bills and 15% on cooling bills.
Google Nest Thermostat also has Quick Schedule, so you can easily program your thermostat and adjust it anytime you want. In the app, the Savings Finder also looks for more ways to save by suggesting minor changes to your schedule so you can maximize your benefits.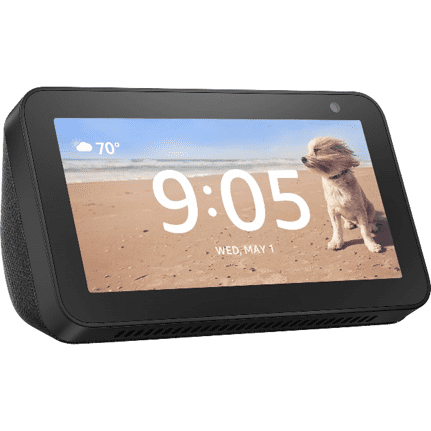 Digital Assistants
Digital assistants are voice-enabled virtual assistants that help you perform daily tasks and request information. These intelligent, personal digital assistants have natural language processing so you can talk to it like you would another person. Smart home digital assistants can hear your request (voice input) and respond to you with the answer or completed task (voice output). The execution of requests is based on the user's command, as well as the personal data of the user and the past history of usage. In other words, a digital assistant can "remember" information based on its usage.
Digital assistants such as Amazon Echo Show 5 are voice-enabled and respond to voice control, interaction, commands, and questions. The Amazon Echo Show 5 can do several incredible tasks, including but not limited to the following:
Find information such as weather, traffic, and news.
Answer questions, like a digital encyclopedia.
Perform simple actions such as device control and home automation for media, volume, movies, TV, music, and more
Make and take phone calls, as well as send and receive messages and emails
Translate foreign languages
Manage to-do lists, make reservations, and purchase tickets
Shop for you and order take out for delivery
Set alarms, timers, reminders, and alerts
Chat with you—like a real person!
Echo Show 5 connects to Alexa and gives you vivid visuals on a 5.5" screen with a full, crisp sound. This compact design can fit in any room, in any home—it's the perfect size for adding "glanceable entertainment" to any space in your home. With the Echo Show 5 you can watch movie trailers, cook along with step-by-step recipes, see song lyrics, and catch up on news stories and sports highlights.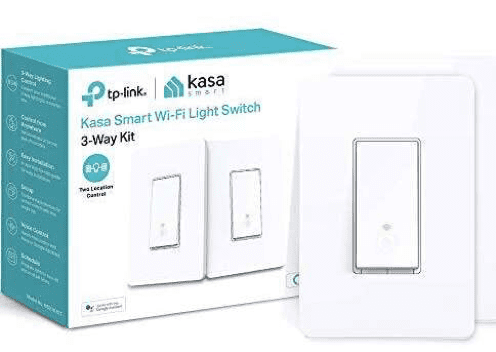 Smart Lights & Switches
Lightning plays a big role in how your home looks and feels. Smart home lighting enhances your living space, improves your security, and manages your home's energy usage. With smart lighting, you can enjoy effortless and personalized control with a touch of a button. Smart lighting typically uses what's called mesh networking, where each smart bulb connects wirelessly to the next closest build. This network is controlled by a hub that is plugged into your router and enables other networked devices to communicate with your light bulbs.
TP-Link Smart Switches and Outlets improve your home's efficiency and improves convenience and comfort. Whether you are having a dinner party or a late-night study session, the TP-Link Smart Switches and Outlets can help you achieve the right atmosphere for any activity. You can control the brightness of any room in your home with the seamless control with the sound of your voice or a tap of a button on your phone or tablet.
The TP-Link suite of connected devices consists of consists of smart plugs, switches, and lights, and it's always growing. The TP-Link Smart Switches and Outlets can be controlled from the Kasa app and can be paired with Amazon Echo for voice control. Take your homes energy efficiency to the next level by combining your smart lighting system and devices with a home energy monitor such as Sense or eGuage to better understand your homes energy consumption. Saving on your energy bill has never been easier!
How SUNation Can Help
SUNation Solar Systems provides a wide range of services for anyone who wants to switch to solar energy and smart devices. Since 2003, we have helped Long Islanders transform their homes to fit their lives with the utmost comfort, convenience, and efficiency. Let us show you how beneficial and easy home automation and solar power can be. Call us today at (631) 405-4071 to learn more about solar power on Long Island!