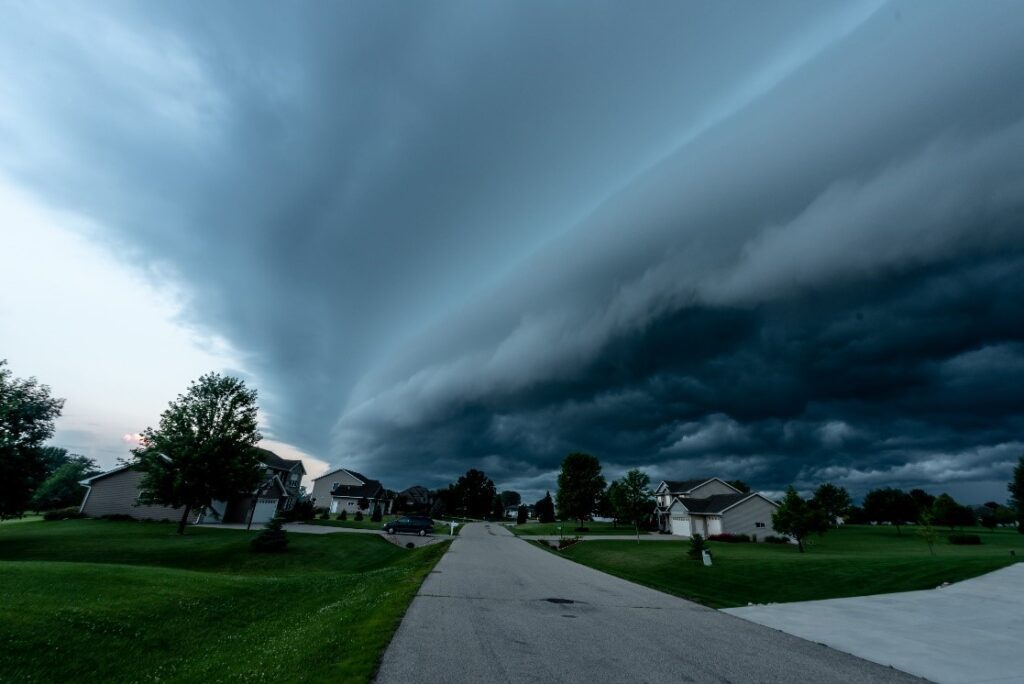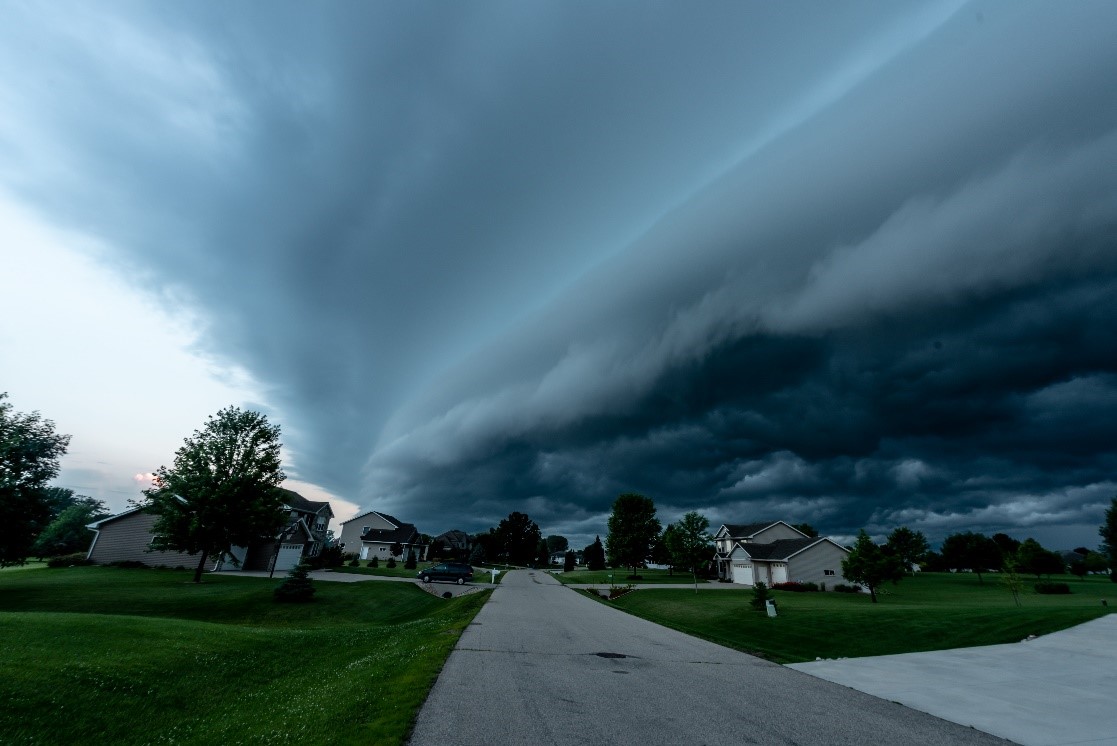 Backup energy storage is critical for any solar powered home, especially during storms or other emergency situations. Instead of exporting your excess solar power to the electrical grid, why not store it in batteries to use when you need it most?
A solar battery backup not only minimizes your reliance on your utility and reduces your electric bills, but it also ensures that you are prepared for emergencies. With a solar battery backup, your home will remain powered, even during the event of a grid outage.
What is a home battery backup?
A home battery backup is a power storage system that runs on electricity and can be charged from the grid or a solar panel system. When combined with solar, battery energy storage systems continue recharging with the available sunlight and provide power until the grid is restored. Battery backup power is an environmentally-friendly and cost-effective alternative to gas generators. When there's inclement weather or the solar panels aren't actively producing power, your home's solar power system draws on the power stored in the batteries.
How does it work?
Using solar batteries maximizes your ability to use the electricity generated by your solar panels on a daily basis. During the times when you need more electricity than your solar panels are producing, you can use the solar energy you have stored in the battery. With a solar battery storage system, your excess energy will return to your battery system instead of returning to the grid.
During a power outage, the home battery will automatically disconnect from the power grid. In this way, the battery then creates a self-sustaining, personal grid that powers your home with stored energy. In other words, your backup storage system will continue powering your home's most critical functions, like heat, refrigeration, and lighting, without interruption.
What are the benefits?
For homeowners who have solar panels, a home battery backup is an effective and reliable way to stabilize your energy system for years to come. When paired with solar power, a home battery backup is a real game-changer. Because the battery backup stores extra energy from the sun, you are still able to power your home and essential appliances, even during a grid outage.
Self-Sufficiency and Control
With standard solar power setups, you install panels on your home and your system is plugged into the grid. If your panels don't produce enough energy, your home draws on the grid to make up for the deficit. If you produce more power than you need, you can sell it back to the grid, ensuring a discounted electricity bill. However, with batteries your excess power is stored in the battery system. When you need extra energy, you can use energy from the batteries instead of the grid.
Solar battery systems allow your home to be more energy-resilient and self-sufficient. If you live in an area where your grid is unreliable or unstable, battery backup systems can power your home and appliances for several hours, even if the grid goes down. With your own home battery backup, you don't have to rely on any other source of power but your own.
Reduce Your Home's Carbon Footprint
Solar power and battery backups are a great "green" energy option because they contribute to a more sustainable future. Installing solar batteries allows you to reduce your home's carbon footprint and use clean, renewable energy. Solar energy systems create less pollution than traditional fossil fuels, and they can help a home consume fewer resources in the years to come.
Unlike gas-fueled generators, solar panels and battery storage systems don't create noise pollution that will bother you and your neighbors. Solar batteries are silent, sleek, and unobtrusive, and they don't emit harmful fumes like gas generators do. If you have a noisy gas generator, you may want to consider updating your system by getting a solar battery backup.
Reduced Electricity Bills
One of the biggest benefits of solar battery backups is that they will help you reduce electricity costs. With a solar battery system, you don't have to worry about fees associated with electricity retailers, and you can become more self-sufficient by saving the electricity you generate.
Reliable During Power Outages
With at-home batteries, you can store electricity generated by your solar panels and draw that electricity from the utility grid to store for later use. Homeowners with backup power are able to continue using their appliances even in the event of a power outage because of the excess energy stored in home battery backups.
SUNation's Battery Backup Solutions 
SUNation Solar Systems proudly supplies Long Island with some of the best solar battery brands on the market today: Tesla Powerwall and Goal Zero. These two battery backup solutions are perfect for homeowners who want no-hassle, integrated systems.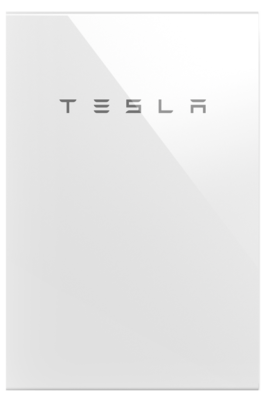 Tesla Powerwall 
Sleek and compact, Tesla Powerwall is a solar storage battery that allows you to maintain a power supply to your home, day or night. Tesla Powerwall is a lithium-ion battery that stores 13.5 kWh of energy and can easily be mounted wherever you choose. The Powerwall is modular, and integrates with solar, so it can be linked up to other batteries to store more energy for later use. Each Tesla Powerwall system includes at least one Powerwall, a Tesla Gateway, and a Backup Gateway. The Tesla Gateway monitors energy, metering, and management for the system, giving you a more reliable and efficient storage system.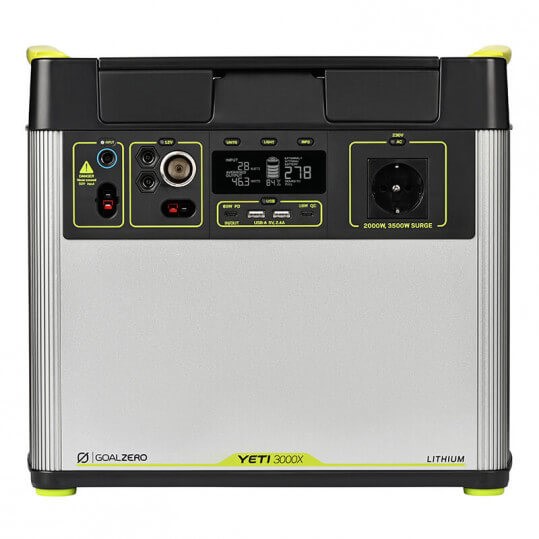 Goal Zero
Goal Zero offers top-of-the-line portable power stations for all of your off-grid adventures. The YETI Goal Zero portable power station is a lithium-ion battery that equips you with clean, safe, portable power, whether you're camping, tailgating, or need an emergency home backup. Goal Zero seamlessly integrates with your home's circuits giving you a hassle-free backup power experience. With Goal Zero's portable battery, you can keep all of your electronics, gear, and special equipment fully charged and operating, wherever you are.
Ready to learn more about SUNation Solar System's home battery backup solutions on Long Island? Contact us today to speak with a solar battery backup specialist or call (631) 203-8773.