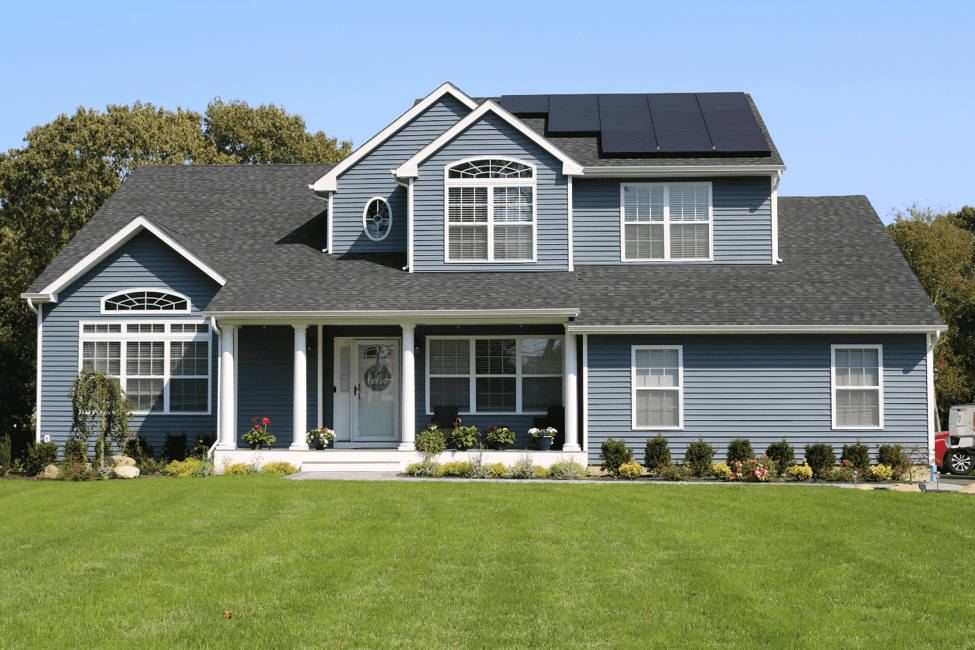 Solar panels are steadily leading us into a brighter, greener future, but the task of choosing the right solar panel system for your home can be daunting. Whether you have been reaping the benefits of solar power for years or you are new to this innovative technology, there are excellent home solar energy systems for every family's unique needs.
Many solar panel customers and curious homeowners often wonder who makes the best solar panels. Luckily, our team at SUNation Solar Systems can help you find the most efficient home solar systems on the market today! Our team of solar energy experts has compiled a list of solar panel systems we believe will make your life easier, and your home brighter and more energy independent.
If you are interested in learning more about residential solar panels on Long Island, don't hesitate to contact us. We are always happy to help homeowners better understand the benefits of solar panels and how the installation process works. One of our experienced team members at SUNation will be able to answer your questions and address any concerns you may have about solar panels on Long Island.
Evaluating the Quality of Solar Panels 
Before we discuss the best solar panels for your home, let us first review what three key factors are often considered when evaluating the quality of a solar panel system: efficiency, performance, and price. Each of these factors are important to homeowners, and they are important to us, too. That's why we think it's important to explain what they mean to us in the solar panel industry.
Efficiency
Efficiency of solar panels is determined by how much sunlight the panels convert into useful electricity. In other words, the efficiency is how much energy is produced. A solar panel's efficiency depends on the specific model you choose to power your home.
Performance (temperature coefficient) 
The temperature coefficient dictates how well the solar panel performs in less-than-optimal conditions, as well as how the panel's performance may change during hot summer days. Most solar panels are rated for efficiency based on a temperature of 77 degrees Fahrenheit or 25 degrees Celsius. Much like other electronics, solar panels perform best when they are cool, which is ideally around 77° F/25° C.
Price
The price you pay for a home solar energy system depends on the equipment necessary for installation (i.e., inverters or mounts) and your roof's characteristics such as positioning and how much shine or shadow it receives.
Solar Panels 101
Composed of photovoltaic (PV) cells, solar panels absorb and convert sunlight in direct current (DC) electricity. Solar panels have many benefits including:
Save on your electricity bill – Depending on the size of your solar system and your energy consumption, solar can drastically decrease your electricity costs—anywhere between 50 to 100 percent!
Increase your property value – Solar energy is increasing in demand across the United States and beyond. Adding a solar system can increase your home's value, allowing you to sell at a higher price in the future, if you choose to sell your house.
Protect the environment – Solar energy is a renewable resource ("green" energy) that decreases carbon emissions, making our world a cleaner place to live.
Gain passive income – Residential solar panels allow you to sell your electricity back to grid. Some states also offer tax exemptions for homeowners with solar panels.
Material Matters: Why Solar Panels with Monocrystalline Cells Are Best

The best, highest performing solar panels are made with premium monocrystalline solar cells. These cells are made with a single crystal of silicon instead of several silicon fragments melted together (polycrystalline cells). In addition to converting more sunlight into electricity, monocrystalline cells are also sleeker and tinted black.
Solar panels made with monocrystalline cells are also called "black solar panels." All black solar panels are very popular, not only because they have higher performance ratings, but also because they look more uniform and stylish. Ultimately, many homeowners believe all-black panels are aesthetically pleasing compared to other types of panels.
What Are the Most Efficient Solar Panels?
There are several different brands of solar panels, each with their own benefits and distinct characteristics. However, four brands stand out among the rest: REC, Solaria, LG, and Hanwha Q Cells. Solar panels from these reputable brands are reliable, durable, and have high efficiencies.
Here's why we believe these brands are some of the best solar panels for your home: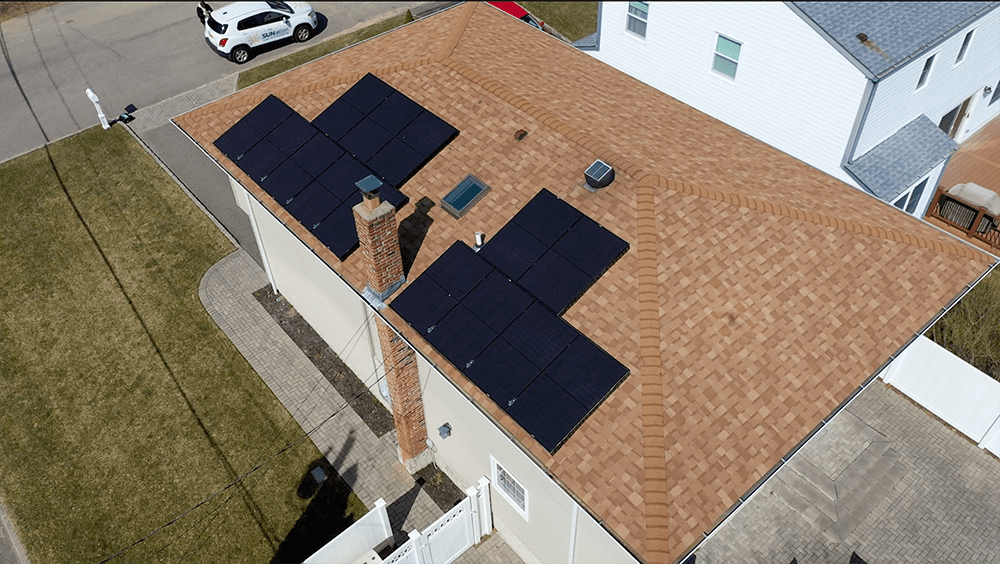 REC Solar Panels

Materials: Monocrystalline cells
Energy Efficiency: 16.5% to 21.7%
Temperature Coefficient: -0.37 to -0.26
Price: $2.44 to $3.38 per watt
Country of origin: Norway
REC solar panels, specifically the REC Alpha, TwinPeak & N-Peak models, are high-powered and reliable. With increased flow of electric currents, REC solar panels deliver long-lasting high performance with stylish and uniform bare-visible wires and black-colored cells. REC solar panels are designed to improve your energy flow and look elegant, so they don't detract from your home's curb appeal.
Materials: Monocrystalline cells
Energy Efficiency: 19.4% to 20.5%
Temperature Coefficient: -0.39 to -0.39
Price: $2.47 and $3.13 per watt
Country of origin: USA
Solaria offers all-black solar panels that deliver maximum energy production to your home. Solaria's advanced PowerXT® Pure Black™ solar panels provide 20% more energy per square meter than traditional solar panels. With shade-resistant technology, Solaria PowerXT solar panels excel expectations, performing from dusk to dawn, and beyond. Adding to its sleek design, these panels do not have any visible circuitry, superior shading performance, and fewer failure points.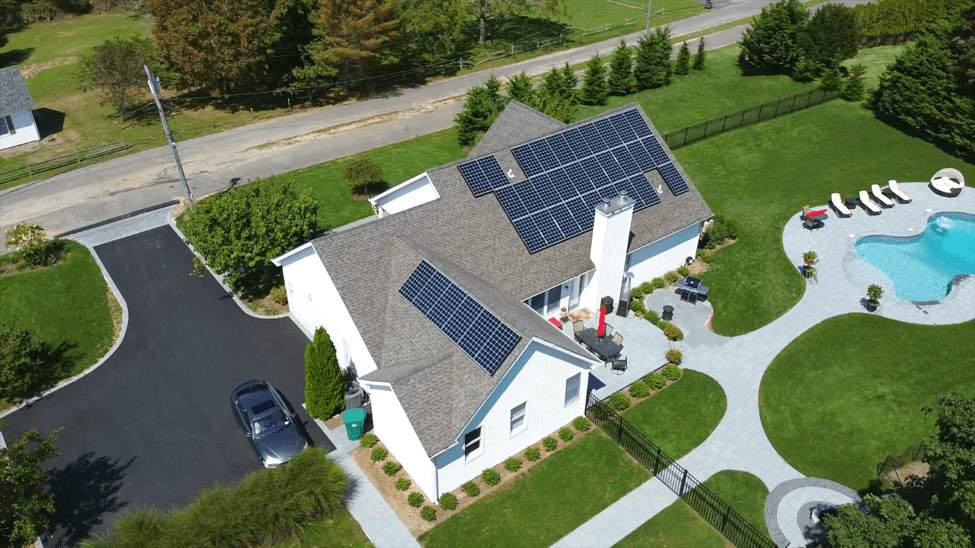 Materials: Monocrystalline cells
Energy Efficiency: 18.4% – 22.0%
Temperature Coefficient: -0.40 to -0.29%
Price: $2.40 – $3.12 per watt
Country of origin: South Korea
Well known for its high-quality electronics, it may come as now surprise that LG's solar PV products are among the best on the market for homeowners today. LG's current residential product line focuses on a series of panels known as NeON® R ACe which includes LG NeON® 2 Black. These panels are high-powered, intuitive models with integrated microinverters, and they have built-in communication abilities.
An award-winning Cello technology™, the LG NeON® 2 Black solar panels contain bifacial solar cells, meaning they absorb sunlight on both sides of the panels. Additionally, they contain a double-sided cell structure, which allows the module to reabsorb additional power through the use of reflected light. NeON® 2 Black panels also provide solid performance during even the hottest of days due to its low temperature coefficient.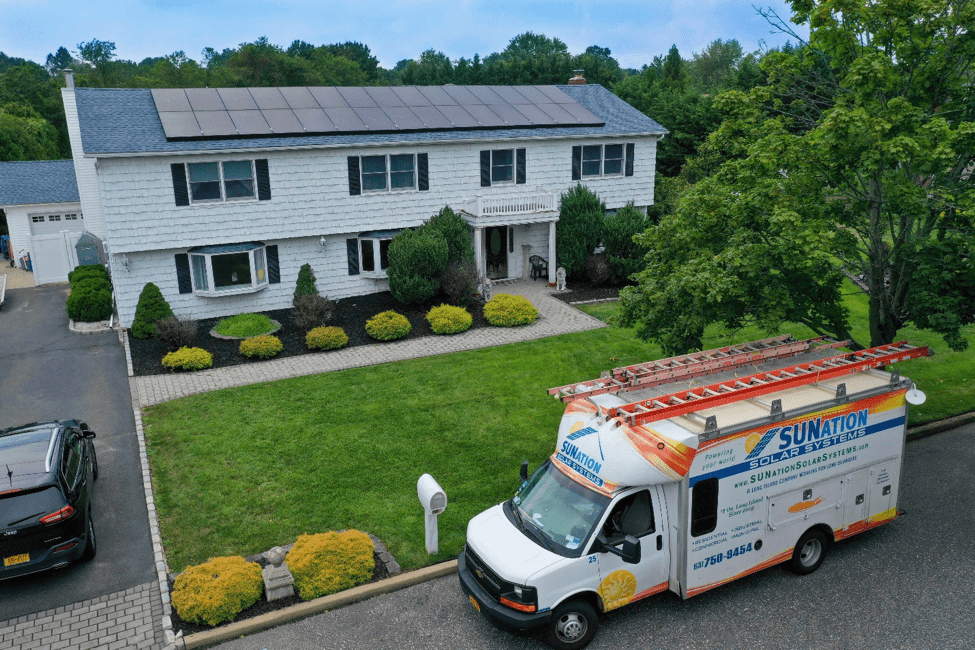 Materials: Monocrystalline cells
Energy Efficiency: 17.1% to 20.6%
Temperature Coefficient: -0.35 to -0.35
Price: $2.10 and $2.94 per watt
Country of origin: Germany 
Hanwha Q Cells offer various solar panels for the home. The Q.PEAK DUO BLK ML-G9+ is an all-black solar panel containing 132 monocrystalline cells for higher power density. This state-of-the-art module technology has fewer gaps between cells for optimized efficiency. Whatever the weather, this solar panel product continues to perform with excellence in low light and temperatures. Its high-tech alloy frame is certified for heavy snow and wind, so you can enjoy continued power even in harsh weather.

How SUNation Can Help
If you have ever wondered "What are the best solar panels," look no further than SUNation Solar Systems to provide you with the honest answers you deserve. SUNation Solar Systems can provide you with the most efficient solar panel system that fits your family's needs. We are dedicated to empowering our customers with clean solar energy they can enjoy for years to come.
We offer a variety of high-performing solar panels manufactured by reputable brands. SUNation's solar panel systems are guaranteed to provide you with clean, renewable energy for several years–up to 25 years, in fact! To ensure you are able to benefit from your solar panels as quickly as possible, we have low-interest financing options available.
Need Solar Panels on Long Island? Contact Us Today!
To get your home set up with a reliable, durable, and efficient solar panel system, call us today at 631-546-0831 or contact us here.
We look forward to helping you find the best solar panel system for your Long Island home!