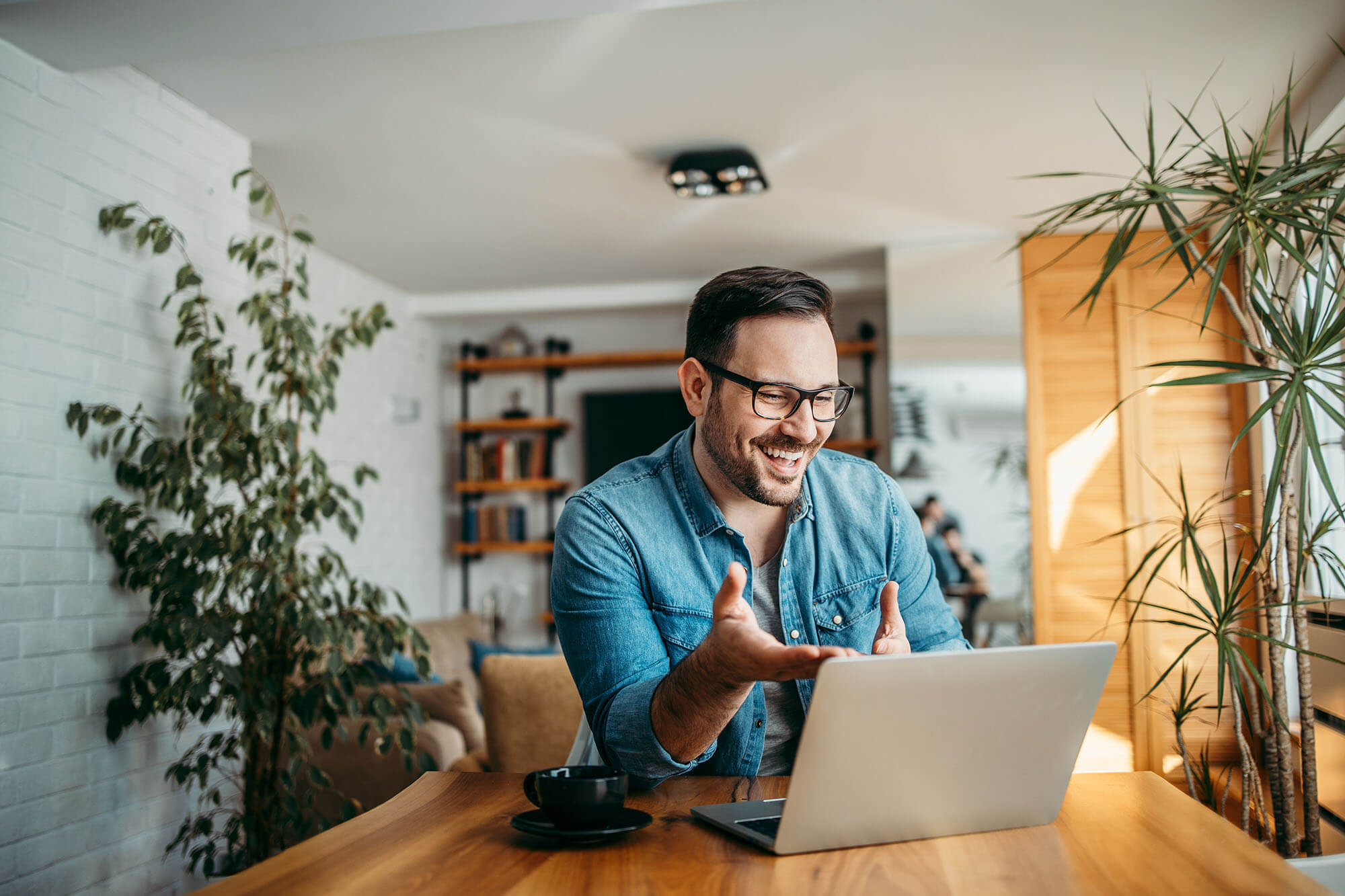 In response to COVID-19, countless businesses have scrambled to adapt to the challenge of shelter- in-place orders and social distancing recommendations. With more people conducting business online, SUNation has started offering virtual solar appointments to help make going solar even more simple, safe, and convenient for our clients.
Though we have implemented new ways of communicating with homeowners and business owners, we still maintain great pride in our professionalism and exceptional customer service. Finding the best SUNation solar arrangement for a home is a collaborative effort between the solar consultant and the homeowner. With clients involved in every aspect of the solar design process, they can choose what works best for their needs based on energy demand, aesthetics, and financial investment.
A SUNation Virtual Consultation in 3 Simple Steps
After making sure each client is comfortable with the online process, SUNation solar consultants spend time assessing their current needs as well as how their needs might change in the future. To do this, a series of topics are discussed, from their utility bill history to their overall energy-saving goals. Because these online platforms may be new territory for some of our clients, the SUNation team is on standby to help make sure everyone is familiar with the technology by the time of the appointment.
Once you schedule your appointment with us, here's what you can expect during your virtual meeting in 3 simple steps.
Step 1: Your PSEG Bill. We will look at your previous bills to assess your energy usage.
Step 2: Designing Your System. Your SUNation solar consultant will design a system to offset
your usage. This includes an opportunity for you to decide where the solar panels will be placed on
your roof.
Step 3: The Proposal. We will review the finance options that best fit your needs and goals.
During a time when many are seeing higher utility rates from working at home, our SUNation team is ready to provide you with outstanding customer service and the information homeowners and business owners need to go solar.
Why Switch to Solar?
While these are challenging times, we remain focused on our mission to change the way our world is powered. Solar not only helps make a difference in our carbon footprint, but it can also help mitigate unpredictable and unplanned energy bills that come as a result of increased demand. With solar, families and businesses are better equipped to manage everyday expenses during times of uncertainty.
Solar energy offers many benefits that make it one of the most promising forms of energy. Not only is solar energy renewable, non-polluting, and available planet-wide, it's also modular, versatile, and adaptable to different situations. Whether you're a homeowner or a business owner, solar energy can benefit you. It can be applied for large-scale electricity generation or on a smaller scale in areas isolated from the network. No matter what your needs may be, SUNation Solar Systems can help you.
Your safety is our top priority which is why our team is offering FREE virtual solar consultations. Call us now at 631-750-9454 or schedule your virtual consultation online to find out how much you can save by going solar!