A.G. Eric T. Schneiderman announced new consumer tips aimed at helping New York homeowners become more savvy about home solar electric-generating systems.  Published by Long Island News & PR on June 24, 2016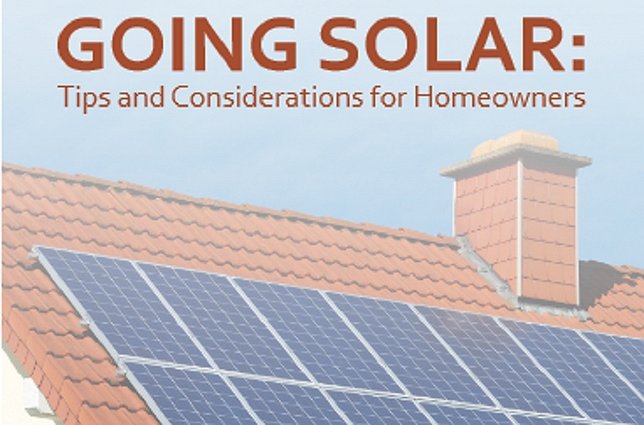 New York, NY – June 23, 2016 – Attorney General Eric T. Schneiderman today announced new consumer tips released by his office aimed at helping New York homeowners become more savvy about home solar electric-generating systems.  The consumer tips – entitled "Going Solar: Tips and Considerations for Homeowners" – provides information for New York homeowners on the different types of solar contracts available – such as solar purchases, solar leases, and power purchase agreements (PPA's), and information for how to evaluate solar companies and their proposals.  The tips also provide an overview of important parts of solar contracts and the steps required before solar can be installed on a home.
"New York's solar power market is growing by leaps and bounds, offering homeowners lower electric bills and clean power in every corner of the state," Attorney General Schneiderman said. "However, as with any new technology, many homeowners interested in solar power for their homes may not know where to start.  These tips will help homeowners become more savvy consumers by providing information on home solar electric systems and providers, and important issues they should consider before entering a contract."
Over the last five years, over 50,000 New Yorkers have installed solar equipment, according to data provided on the Open New York website.
The tips being announced by Attorney General Schneiderman's office today seek to strengthen the State's rapidly growing solar market by providing information to help homeowners better understand the distinctions between solar purchases, solar leases, and solar power purchase agreements (PPAs).
Attorney General Schneiderman's tips also identify and explain important issues for homeowners to evaluate in a solar contract proposal, including: Power Production Guarantees, Price Escalator Clauses, Roof Insurance, and Home Sale Considerations in the event you need to move during the contract term.  In addition, Attorney General Schneiderman offers a number of consumer tips for finding the right solar company and solar contract, such as:
Strength in numbers — See if your community has a "Solarize" or "Community Solar" buyers club that can reduce costs.
Get proposals from more than one solar company.
Ask the solar companies for references from customers in your area.
Get in writing from the solar company all promises and conditions.
Make sure you qualify for any tax credits built into purchase contracts; consult a tax advisor.
Be efficient — making your home more energy efficient can reduce the size and cost of solar.
"I applaud Attorney General Schneiderman for creating this consumer protection resource to assist New Yorkers in choosing reputable clean energy providers," said Adam Flint, Southern Tier Solar Works Program Manager at the Binghamton Regional Sustainability Coalition. "As an energy professional who works every day with clients on the ground in the Southern Tier, I know how important public trust in the honesty and competence of providers is in advancing the economic, employment and environmental benefits of clean energy."
"Working with our municipal and community partners, our agency has helped hundreds of Central New York homeowners to make the switch to clean, affordable solar power through the SolarizeCNY campaign," said Chris Carrick, Energy Program Manager for the Central New York Regional Planning and Development Board. "Grassroots programs like Solarize have shown that educating consumers helps them to make prudent decisions about how to invest their money, and we commend New York State Attorney General Eric T. Schneiderman for helping to grow the state's solar power market by providing homeowners with valuable information."
"In the past few years, the NYS solar market has grown an astounding 575% and as more home owners, business leaders, campuses, etc. consider going solar, it's vital that they make informed decisions," said Betta Broad, Outreach Director, New Yorkers for Clean Power. "Attorney General Schneiderman's consumer tips couldn't come at a better time."
"This guide will be an excellent resource for ANCA's constituents as we work on implementing clean energy projects in Northern NY," said Kate Fish, Executive Director of the Adirondack North Country Association. "We applaud Attorney General Schneiderman for providing additional tools to help North Country residents make informed decisions about going solar."
"The Rochester Solar Power Organizational Team (ROCSPOT) applauds the efforts of Attorney General Schneiderman to provide accurate, fair, and useful information to New York State's consumers as they consider solar for their homes and businesses," said Dr. Susan Spencer, President of ROCSPOT. "This brochure will assist our organization in education, and allow us to better serve Rochester's citizens as they transition to solar power with ROCSPOT."
In addition, Attorney General Schneiderman is strongly recommending that owners of large parcels of land that may have been recently solicited by solar companies to host large "solar farms" consult an attorney before entering into any lease or lease-option, as these contracts are much more complex than typical residential solar contracts.
The brochure was developed by Jeremy Magliaro, Policy Analyst in the Environmental Protection Bureau with input from Shawn Morris, Director of Public Information, Assistant Attorneys General Charlie Donaldson of the Environmental Protection Bureau, Michael J. Danaher Jr.,of the Binghamton Regional Office, and Amy Schallop, of the Consumer Frauds Bureau. The Environmental Protection Bureau is led by Lemuel M. Srolovic. The Binghamton Regional Office is led by James E. Shoemaker and the Consumer Frauds Bureau is led by Jane Azia.  The Executive Deputy Attorney General for Regional Affairs is Marty Mack.
Save
Save