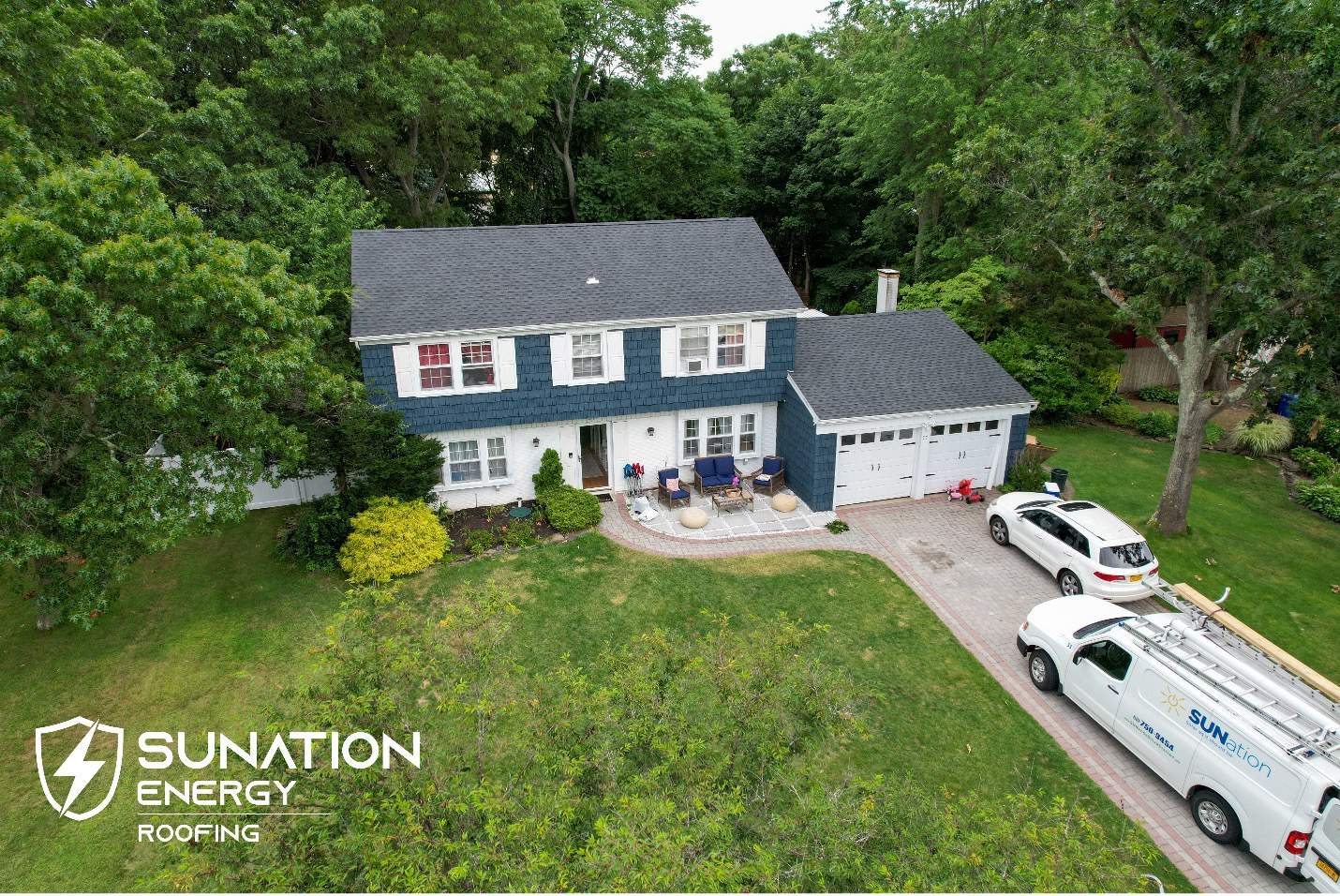 Making the switch to solar energy is not only a good opportunity to invest in a clean, renewable source of electricity, it's also the perfect time to assess the condition of your home's roof. While the prospect of needing a roof replacement can be daunting, and a part of home improvement you may want to put off, getting a new roof when you go solar can actually be beneficial in a number of ways. Not only will you have a strong, sturdy place for your new solar panels to go, but you can rest easy knowing what matters most to you will be protected for years to come.
Why Your Roof Condition Matters For Solar
When talking to interested homeowners to see if their home is a good candidate for solar, one of the first questions SUNation Energy will ask is the age and condition of the home's roof. We do this for a few reasons.
The first is to see whether the current roof will be able to support the solar panels once installed. Cracks or a sagging roof are good indicators the roof is not ready for solar as is, and at the very least will need repairs. We would never take on a solar project that would jeopardize your home or your family, so we take these safety measures seriously.
Another reason, especially when it comes to the age of the roof, is to figure out the most cost-effective, and convenient, option for the long run. Should you decide to go solar and then get a new roof after installation, the panels will have to be removed, then reinstalled once the roof replacement is completed. By knowing the age of your roof, we can advise whether a new roof is needed at the same time as your solar installation or not to make the overall process easy and stress-free.
Signs You May Need a New Roof
Roofs on Long Island and the surrounding areas can take quite a beating. Whether it's from tropical storms and hurricanes, the temperature, or simply old age, our roofs take on quite a lot to protect our belongings and our families. Knowing what to look for can help indicate whether your roof needs repairs or a complete replacement.
Missing, curled, or cracked shingles
Leaks into the attic or top floor
Dark stains from moss or algae which can retain unwanted moisture
Rotting wood boards or support beams
As mentioned above, the age of your roof can also indicate whether your home needs to be replaced. If your roof is 15-20 years old, or older, a roof replacement is usually recommended. If you're not sure how old your roof is, ask your neighbors. Since homes on the same block typically were built around the same time, paying attention to when your neighbors are getting their roofs replaced or repaired can be a good indication yours will need one, too.
What SUNation Can Do About It
If you're still not sure about your roof condition, consult the professionals. SUNation Energy is proud to offer both solar and roofing services on Long Island and surrounding areas with our new SUNation Roofing division. Before you make the decision to go solar, our team of experts will evaluate the condition of your home and share our findings with you. Whether your roof needs minor repairs, a full replacement, or is already set for solar, we'll give you an honest assessment with no pressure to sign.
SUNation Roofing is also a GAF Certified Installer and works with their top-of-the-line products to provide the best protection with the best-looking shingles around. Choose from a variety of colors to go with the look that works best for your home.
Benefits of Combining Roof Replacement With Solar
If our team determines your home is in need of a new roof, one of the most convenient things you can do is get your roof the same time you get your solar panels, especially when you can get both services from the same local company.
With no need to deal with outside contractors or waste time sending the same information to multiple contacts, our team takes care of the details for you with the same level of dedication towards customer satisfaction. We work to schedule minimal time between your roof and solar installations for as few interruptions as possible and leave your property clean and debris-free.
Go solar now through 2032 and also qualify for the new 30% Federal tax credits as per the Inflation Reduction Act of 2022. Ask our team about additional incentives like New York State tax credits and opportunities to add backup battery storage and EV chargers for even more energy efficiency.
Increase Your Home's Value
If you're looking to move in the future, you can still benefit from a new roof and solar energy. Having a newly replaced roof along with an owned solar panel system will add value to your home and can even help you sell your home faster than homes without. According to a Zillow study, homeowners who replaced or repaired their roofs before selling saw a return on investment (ROI) an average of 68.2%
Schedule A Consultation Today
By investing not only in solar energy, but in a new roof that will support your money-saving solar panels, which come with a 25+ year warranty, you'll be investing in a more sustainable, safer future for your home.
Get started today with a call to our award-winning SUNation team at 631-750-9454 or book an appointment online today.