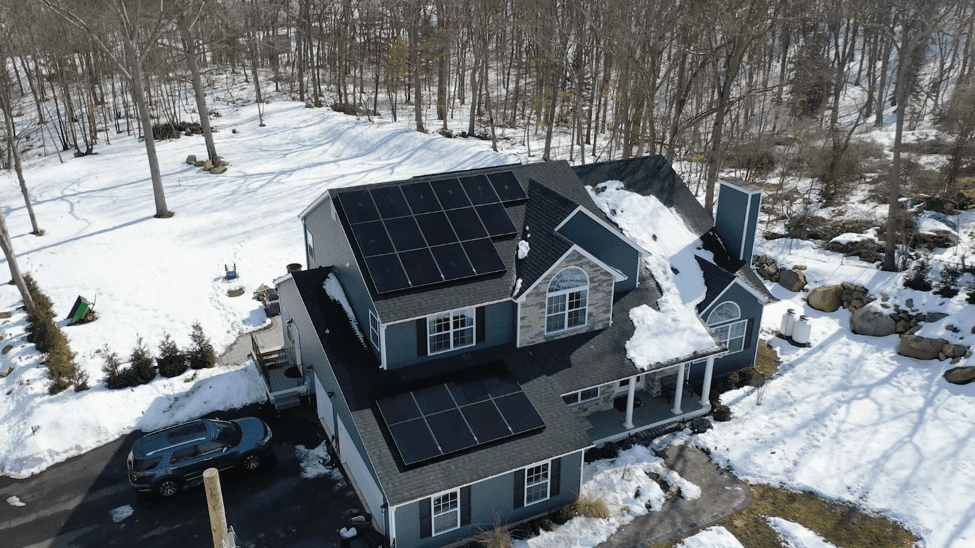 Winter is officially here on Long Island, and so is the best time to get solar energy for your home. While most people associate solar energy with summer, it's actually the winter season that provides the best opportunity for new solar panel installations. With the colder weather, the snow, the shorter days, it may be difficult to believe, but it's true.
Companies like SUNation Solar Systems work year-round to help save New Yorkers money by switching to solar and with over 18 years of experience, the team at SUNation has a few tips to share. If you're just getting started on your solar-powered journey, here are a few reasons why you should make the switch to solar this winter.
More Availability at Your Convenience
Since summer is the most popular time of the year to go solar, it can also be the busiest in terms of scheduling consultations and installations. In the winter, less people are aware of the benefits of going solar now which means more availability for you. You also won't have to worry about schedule your solar installation around any summer vacations you may plan.
Whether you're scheduling your first phone call, in-person consultation, or even your solar installation, there's more room to find a day and time that is more convenient for you.
Sign Now, Solar Energy By Spring
Getting solar panels on your roof doesn't happen automatically. It takes time. From the moment you sign your solar agreement it can take on average 90 days until your installation takes place. The exact time will vary depending on how the solar panel system is financed, your town's permitting process, and availability of materials among other considerations. By signing your solar agreement now, you're setting yourself up for success in the spring.
Hot Tip: Ideally, the goal is to be fully installed and connected by about March or April so you can take advantage of the spring weather and be plenty ready by the summer. For that to happen, December, January, and February are the perfect times to get the process started.
Energy Bills Go Down When The Heat Goes Up
When you sign for solar in the winter, chances are you'll be installed and connected in time for the spiking temperatures in the summer. June, July, and August are when we see the highest use of electricity due to the increased use of air conditioners, especially here on Long Island. By making sure you're not only signed up for solar, but installed earlier in the year, you can take advantage of those lower energy bills right away. Go ahead and plug in that AC knowing you're already generating clean, sustainable energy and saving yourself money on your electricity bill.
Hot Tip: Those who start their solar journey in the summer won't be installed until about three months later (on average). By signing in the winter, you're not missing out on the highest energy-producing months of the year.
Increasing Daylight Hours
It happens every season. Daylight Savings Time ends and suddenly it's dark by 4:30pm. Where did the sunlight go? Don't worry, there's a light at the end of the tunnel. After the First Day of Winter in December, we start to gradually see an increase in daylight hours. More daylight means more solar energy production.
As previously mentioned, the summer months produce some of highest levels of solar energy since panels get the most sun exposure at that time. However, there's still plenty of energy to be generated in the winter and spring months when we start seeing the sun more often. Going solar now lets you take advantage of those increasing hours and save more on your energy bill.
Hot Tip: It's a misconception that solar panels don't work well in the winter. Believe it or not, solar panels produce energy the best in the cold, with 41 degrees Fahrenheit being the most optimal. Think of your computer or phone. They work best when kept at cooler temperatures and don't work well when they're overheated. The same thing happens with solar panels. By going solar in the winter, you can take advantage of the increasing sunlight along with the protection of the cooler weather.
With New York State's goal to install , and with state and federal tax credits available in 2022, the demand for home solar will continue to grow. Take advantage of the benefits of switching to solar energy in the winter and beat the summer rush.
Get started on your solar journey with a Long Island Solar Specialist by calling SUNation at 631-750-9454 or booking a free consultation online.