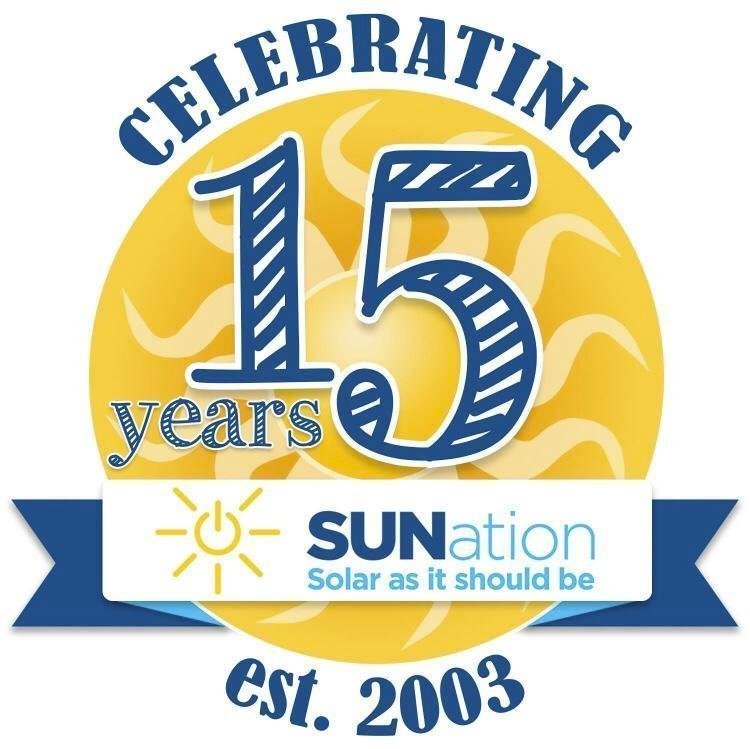 By Jessica Bartels, Copywriter, SUNation Solar Systems
Ronkonkoma, NY – October 9, 2018: The Town of Islip has presented Scott Maskin and Mike Bailis, Co-Founders of SUNation Solar Systems, with a certificate of citation highlighting their exemplary business practices and company achievements. Recognized as a frontrunner in the Long Island solar industry since its inception in 2003, SUNation has been entrusted by over 3,000 residents and businesses, marking itself as "Long Island's local solar professionals."
At the hands of Scott and Mike, SUNation has flourished through their hands-on approach, commitment to work culture, and dedication to customer experience. Of paramount importance to them has always been the determination to be complete solution providers, always ensuring total customer satisfaction along the way. "[T]hrough professional diligence and pride [Mike and Scott] maintain the high standards of quality, customer care and satisfaction synonymous with the SUNation name", the citation pronounces of the manner in which Mike and Scott conduct their day to day business operations. "[Providing] residents in our community with a trusted cost-conscious option for obtaining clean renewable energy in their homes" is SUNation's mission and doing so "through hands on service and quality workmanship" is the distinguishable SUNation way.
The Co-Founders refer to their team and customers as "SUNation Solar Family", indicative of their appreciation for those who serve as the backbone of their achievements. "To treat all SUNation as family, ensuring [they are] readily available to answer all questions or concerns in the pursuit to provide Long Islanders with a seamless transition into clean energy utilization" has proven a successful tactic in securing SUNation as a recipient of many accolades. A few of many such awards mentioned in the citation include "Best of LI Solar Business" for the past 9 years, "Best Alternative Energy Company" for the past 7 years, and "earning the title of "ABA Energy Company of The Year" in 2017, while boasting an A+ rating from the Better Business Bureau."
Sealed and dated June 12, 2018, the citation closes by honoring Scott and Mike on SUNation's 15th Anniversary and extends well wishes for their future endeavors. "Being acknowledged in an official capacity by the very neighbors we strive to serve is a testament to our company values and a substantiation of our success," remarks Mike. "Our community is our lifeline. Long Island is what we know and what we love. To have those sentiments reciprocated to us through this citation is a prideful and gratifying experience that we will wear as a badge of honor," adds Scott.
About SUNation Solar Systems
SUNation Solar Systems is the local solar expert trusted by over 3,000 Long Islanders since 2003 for professionally installing the highest quality and most durable equipment. We pride ourselves on our professionalism, customer service and providing the highest level of customer satisfaction. We are your neighbors – we live here, we work here, and we give back to our communities. Our not-for-profit corporation, SUNation Cares, provides the gift of free electricity for life to select Long Island families in need. We strive to make Long Island a better place to live for generations to come through clean, efficient solar power. SUNation has earned "Best of L.I. Solar Business" for nine years running, "Best Alternative Energy Company" for seven years running and "Best Green Business" for six years running. We rate in the top ten solar companies out of 500 on Angie's List. And we boast an A+ rating from the Better Business Bureau.