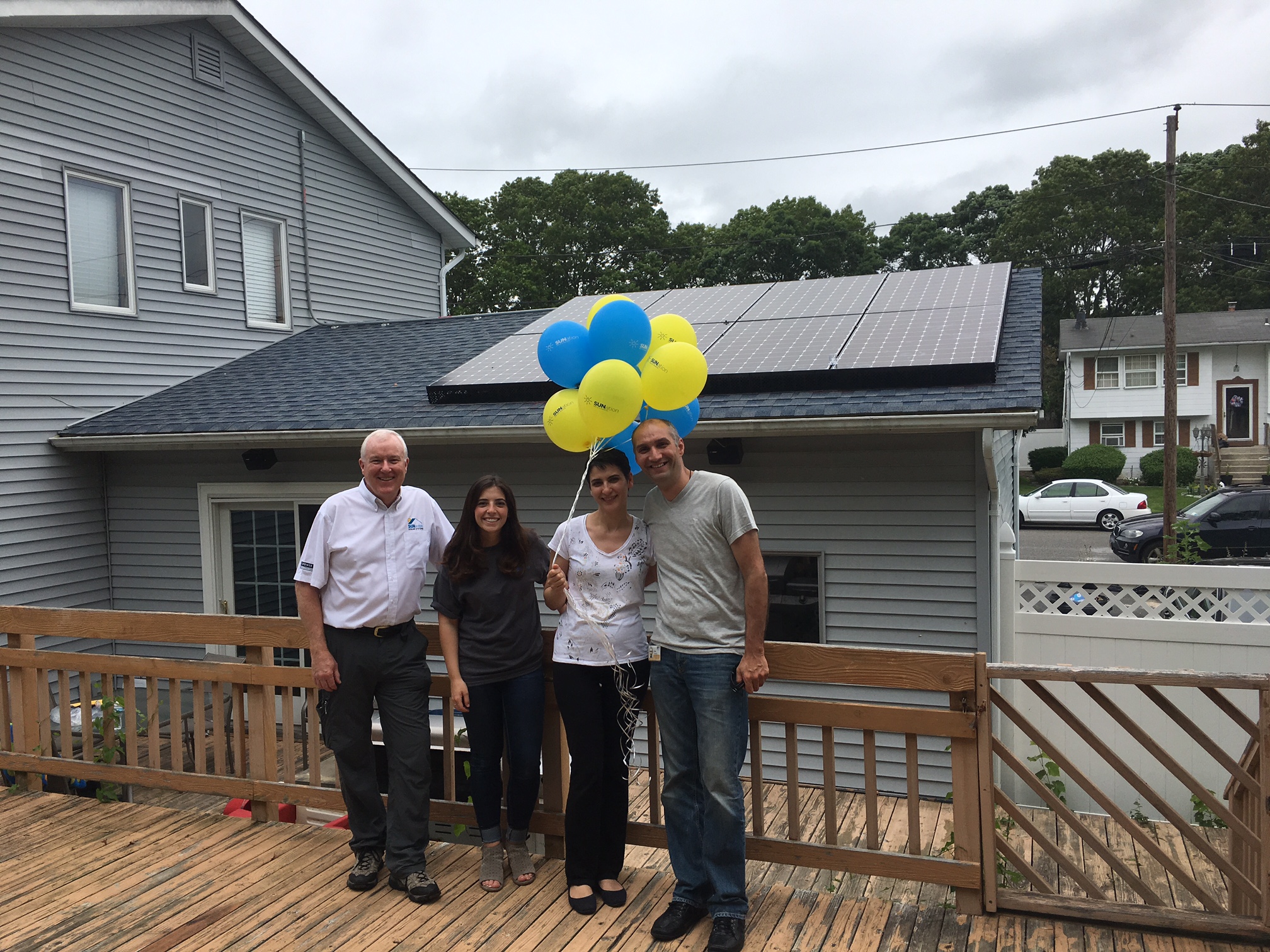 Ronkonkoma, NY – June 23, 2017 – Long Island-based solar design and installation company, SUNation Solar Systems, is celebrating their 14th anniversary as a company this month, which coincides with their 2,500th solar photovoltaic (PV) system installation on Long Island. SUNation's installation team completed the milestone installation today at the home of Holbrook resident, Chris Cirneanu. The 8,829 watt SunPower system is expected to produce 9,949 kilowatt hours (kWh) annually, offsetting over 100% of the homeowner's annual electricity expense.
SUNation Co-Founder and CEO Scott Maskin says, "We are proud to be celebrating 14 years of providing our friends and neighbors with a better way to create electricity. In that time, we've grown a work family of over 100 people and played a major role in building a local solar industry on Long Island."
Since its inception in 2003, SUNation has installed 27,535,971 watts and over 94,000 modules for Long Island customers. SUNation Solar Systems' customers have produced an accumulated lifetime total of 103,528,268 kWh and saved over $20.7 million dollars over the last 14 years.
Earlier this year, New York Governor Andrew Cuomo announced the Clean Climate Careers (CCC) initiative. During the first phase of the initiative, Albany will invest up to $1.5 billion in "major renewable energy projects", the governor's office said, including a "significant expansion" of energy-efficiency and solar-power technologies at public buildings.
SUNation Solar Systems has been a pioneer of renewable energy on Long Island for 14 years and is leading by example with the installation of a 107,640 watt LG system on their own building rooftop in Ronkonkoma. They encourage other companies to follow and commit to clean, renewable energy in the future to achieve their global sustainability goals and contribute to Long Island's green energy movement.