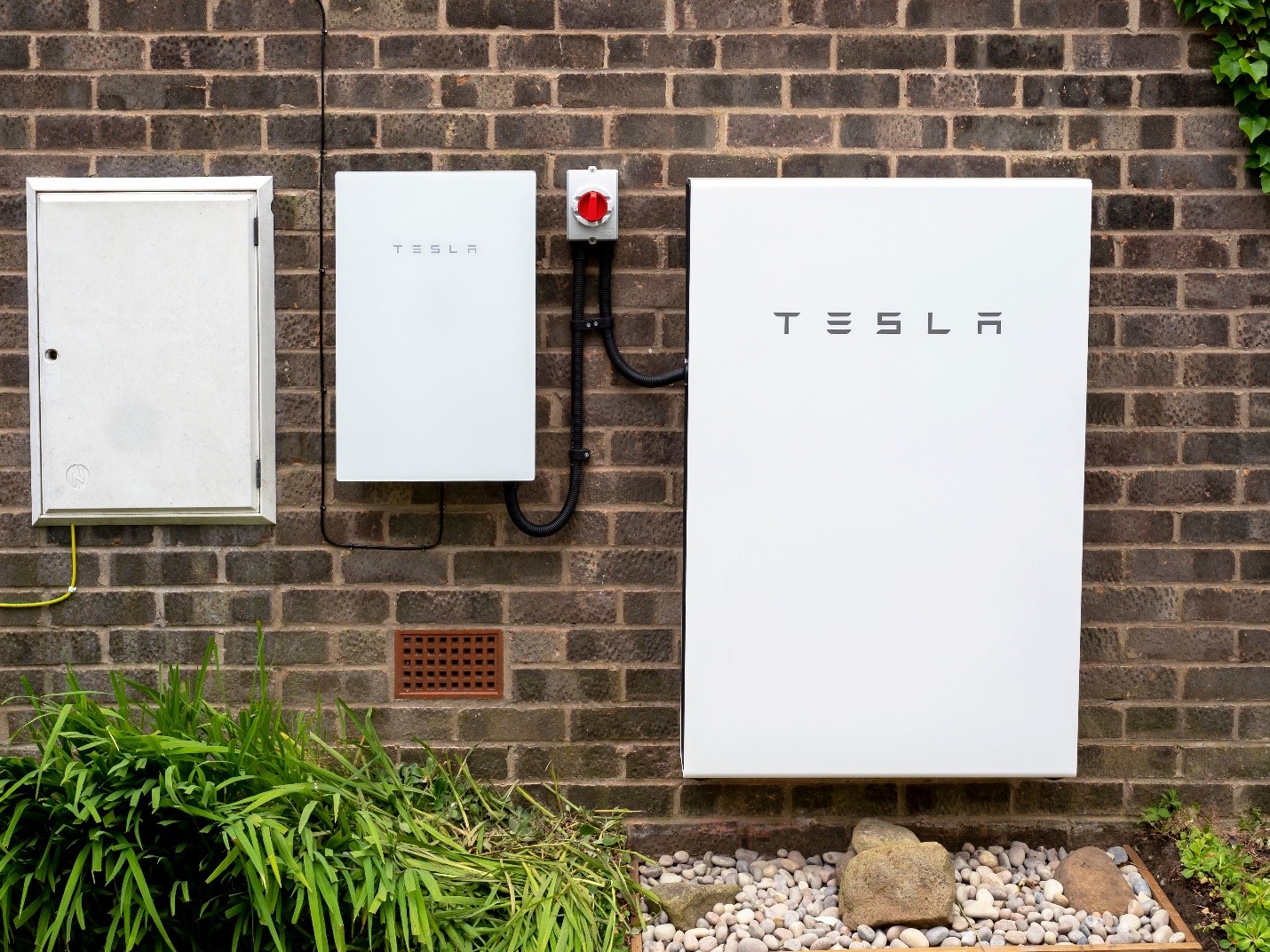 It is officially storm season, which means you need to be prepared and protected in the event of a power grid failure. With the ability to store 13.5 kilowatt-hours per battery unit, the Tesla Powerwall is the most reliable option on the market, being trusted in over 250,000 homes all over the world. Paired with user friendly technology such as Storm Watch, the device will charge to 100% when a storm is detected, and it will be ready to power your home during any possible outages.
Things to Know This Storm Season
According to PowerOutage.us, more than 400,000 homes remained without power as of October 3 due to Hurricane Ian as it ripped through Florida and North Carolina. To put the storm into historical perspective, hurricane Ian was the second deadliest storm to ever reach the continental United States. It was truly a devastating event as lives were lost and homes were destroyed.
It has been reported that there had been over 400,000 storms detected by Powerwall units throughout 2021. While there is no public data on Powerwall installation numbers for this year, that number is presumably much higher now. The Tesla Powerwall is trusted and is a must have appliance for any homeowner.
Powerwall Specs & Features
The Powerwall is a rechargeable lithium battery system designed by Tesla, and its main features really have made a huge difference in homes across the world. Equipped with a 13.5 kWh storage capacity, an AC-coupled battery with an integrated battery, inverter, and an advanced liquid thermal management system, these units have been protecting and powering homes during storms for years.
The unit is capable of powering heavy equipment and can be combined with up to 9 other Powerwalls if needed. Since it can recharge with solar energy during power outages, this makes it much safer to use in your home than a traditional gas generator.
Powerwalls come with a few different application modes, such as self-powered, time-based control, and backup modes. Wi-fi, ethernet, and LTE connectivity are all available for easy over-the-air updates and alerts.
When asked, one customer had this to say regarding their Tesla Powerwall and how it held up in a storm:
"While I was at work, I received a text message informing me that I had lost grid power and my Tesla Powerwalls switched immediately. There were no switches to flip or trying to find gas for a generator. I couldn't be happier with the way things turned out with them. I can power my whole house while there is no mains power in my house. My wife still works from home, so power is crucial. Thanks to the Powerwalls, she can teach her students if we are without power. at 10 a.m. m. As of this morning, both of my Powerwalls were 97% charged and ready to continue powering my home! It's amazing to know that while I'm teaching remotely, I'll always have power, even if the network is down. There were no switches to flip or worry about fuel for a generator. I couldn't be happier with my Tesla Powerwalls!"
Smartphone Compatibility
Storm Watch is a free and easy to monitor app that alerts you during severe weather events that are projected to cause power outages. Whether its hurricanes, tornados, blizzards, thunderstorms, etc. Whenever the National Weather Service sends a severe weather alert, the application will allow you to control your Powerwall throughout any storm.
When a nearby storm is detected, the unit will charge all the way up to full power. Regardless of the power situation, charging will never be an issue. The Powerwall will pull from either any stored solar power, or directly from the power grid. In the event of the power grid failing, there is a seamless transition to the entire home being powered by the Powerwall, quicker than any other available product on the market.
Sturdy & Built to Last
The Tesla Powerwall is built to survive harsh conditions, typically lasting for over 20+ years when managed properly, making it a worthy investment that will stand the test of time and fight against all weather conditions.
Another SUNation customer shared their experience with the Powerwall with us here:
"We absolutely love our Powerwall! It has come in handy multiple times already. There was a local weather issue in the summer and the power was out for 2 days. We were completely covered because of the Powerwall. In fact, the transition was so seamless, we didn't even realize our electricity was being supplied by the Powerwall until much later on that first day of the outage."
Quick and Easy Installation
A Tesla Powerwall can be installed in as quickly as one day. It is usually stored in the garage, on either a floor or a wall mount. Being only 62.8 in x 29.7 in x 6.3 in, it can fit almost anywhere, as it does not take up a ton of space.
Environmental Statistics and Projections
During storm season, Long Island is a frequent target of power outages. In just the last 20 years, there have been 44 hurricanes recorded that have reached land. Of those 44 storms, 10 of them have devastated communities. According to studies from State Climate Summaries, dangerous storm seasons in New York won't be slowing down anytime soon, making the Tesla Powerwall a great investment if you're looking to protect and power your home in the event of power grid failures.
How Can SUNation Help?
As experts on the Tesla Powerwall, our team at SUNation is dedicated to helping you protect your home when the power goes out. We take great pride in our installation services, and we aim to install a solar energy system that provides your home with clean, affordable energy. Our SUNation team would be happy to provide you with expert advice on how to maintain your home at any time of year, but especially now during storm season.
Contact us online for more information. You can also give us a call at (631) 818-2791.