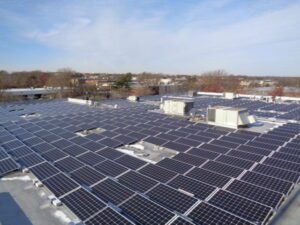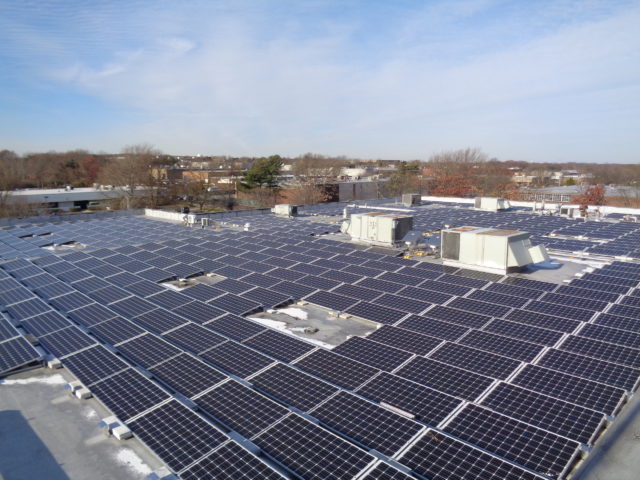 HAUPPAUGE, N.Y., July 13, 2017 /PRNewswire/ — Hauppauge-based pharmaceutical company, Contract Pharmacal Corp (CPC), is leading the way in renewable energy for Long Island businesses by converting three of their buildings in the Hauppauge Industrial Park to run on solar energy.
Contract Pharmacal Corp commissioned local solar installation company in Ronkonkoma, SUNation Solar Systems, to design 3 solar arrays for their buildings located at 135 Adams Avenue, 150 Commerce Drive, and 145 Oser Avenue, all in Hauppauge, totaling over 741,880 watts.
The new solar powered electricity-generating systems will be comprised of a combined 2,182 solar panels and will cover all of the available roof space on 3 of Contract Pharmacal Corp's production facilities. Although the total amount of electricity produced will only cover 10% of their total electricity consumption, it will amount to saving the company over $111,000 dollars per year in electricity costs.
"We're proud to see that Contract Pharmacal has made a commitment to clean, renewable energy, and we're honored to be helping them achieve their global sustainability goals," says SUNation co-founder and CEO, Scott Maskin.
"The leadership at CPC simply saw the value in solar as a smarter way to pay for electricity. These projects continue CPC's commitment to sustainable practices, as we worked with them to develop their first solar project back in 2014," says Stephen Owen, founder and president of Sol Alliance, CPC's solar owner's representative.
Speaking on their new commercial solar installation, Contract Pharmacal president Mark Wolf says, "We are always in the business of becoming more efficient in our operations, and this is an exciting project that will help us continue to fulfill our promise of delivering superior products at competitive pricing."
About Contract Pharmacal
Contract Pharmacal Corp. (CPC) develops, manufactures and packages premium pharmaceuticals, over-the-counter drugs and dietary supplements. Owned and operated by the same family that founded the company in 1971, CPC today employs 1000 of the most highly skilled, experienced professionals in the industry and to date has commercialized over 4,500 products.
Save