Go Solar in Hillsborough County
Solar Energy In Hillsborough County!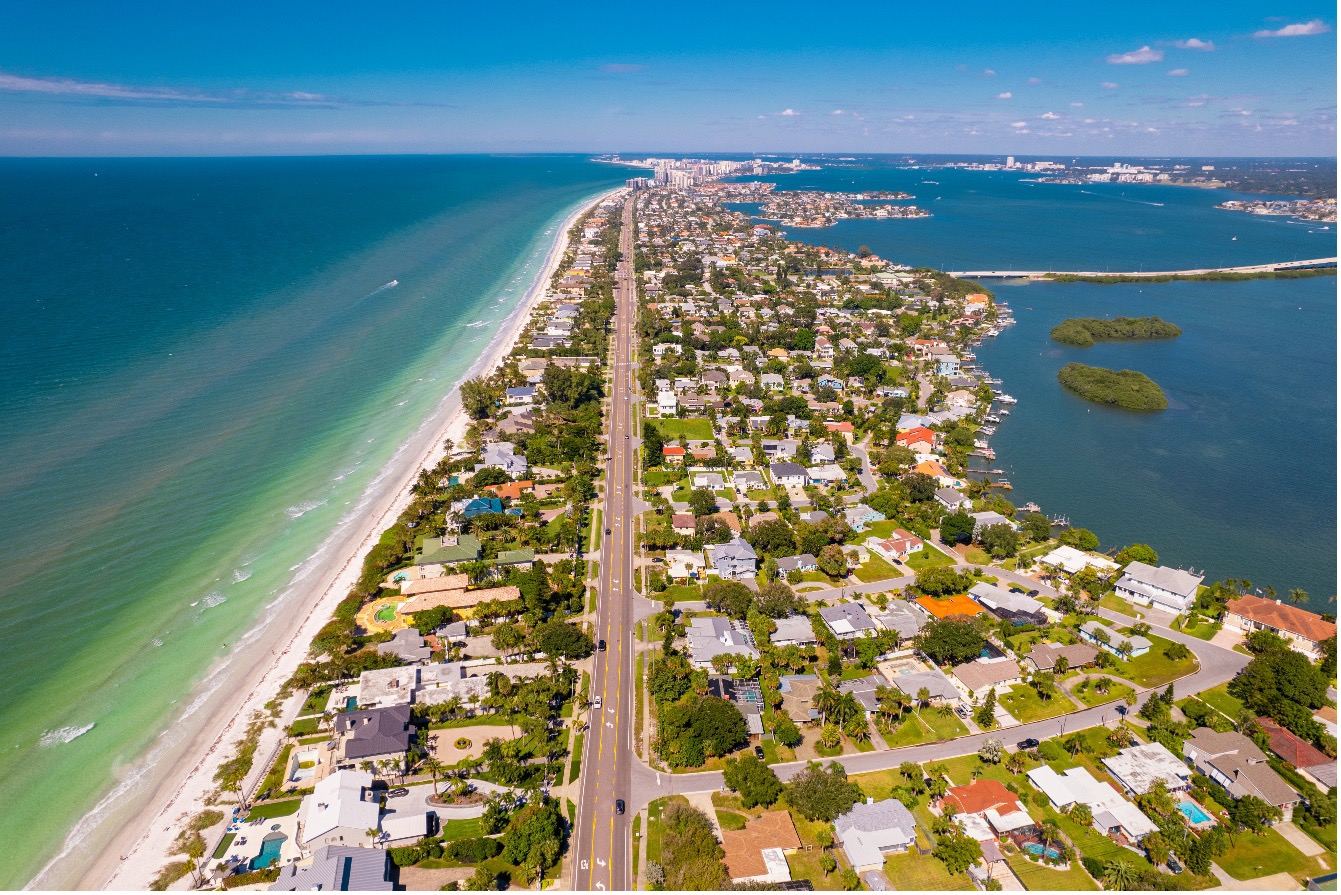 Of all counties in the Sunshine State, Hillsborough County ranks as Florida's sixth largest generator of electricity.  Here, electricity is in demand and expensive, leading more homeowners to harness the power of solar energy.  Year after year, more Tampa and Hillsborough County residents are taking advantage of this more affordable, reliable, and clean energy source. To reduce your energy bills and carbon footprint in Hillsborough County, make the switch to solar.
Reasons to Go Solar in Hillsborough County
Solar energy enables the Hillsborough County community to greatly decrease its monthly electricity costs. With utility bills trending upward, this clean energy source is an ideal money-saving alternative. Solar systems prove to be worthwhile long-term investments. In fact, solar panels can greatly increase the value of your home when you purchase your solar energy system.
With solar, residents can own their energy production and future-proof their home from rising energy rates. Solar provides homeowners the unique opportunity to drastically reduce their utility bills by relying less on the utility's power grid and more on the clean energy produced from their rooftops. The more energy a system offsets, the greater the savings. Solar technology presents endless possibilities and each SUNation solar installation is customized to meet the energy needs of the home and work with shape of the roof for a beautiful looking system.
In addition to the monthly energy savings Hillsborough County residents can enjoy, solar households are also doing their part to help the planet. Less reliance on the power grid also means less pollution created. Solar energy creates reliable electricity without creating air or water pollution, reducing the community's carbon footprint and paving the way for a greener future.
Hillsborough County's Commitment to Clean Energy
Over the past few years, Hillsborough County lawmakers have faced increased pressure from residents to address the significant utility rate increases. As a result of the high cost of fossil fuels, many community members struggled to cover their utility bills. In hopes of combating this county-wide issue, legislation calling for 100% clean, renewable energy by 2035 was introduced. As a symbol of the county's commitment to environmental resource protection and community welfare, the legislation was swiftly passed only a few months later. Today, Hillsborough County is a proud ENERGY STAR partner and is committed to meeting the highest standards in energy efficiency and sustainability.
Prevent Power Loss From Hurricanes With Solar and Energy Storage
Hurricanes infamously wreak havoc on Florida's utility stability. In fact, the heavy winds and rain of past storms have left millions of homes in the dark. Utility grids can fail anywhere from a few minutes to a few days, depending on the strength of the storm. In Hillsborough County, experiencing a power outage for any period of time can be costly, dangerous, and unsettling. Thankfully, when paired with a backup battery solution like Tesla Powerwall, solar is bringing peace of mind to residents. By optimizing the energy storage feature of Tesla Powerwall, Hillsborough residents can sustain power even during local grid outages.
Solar panels are exceptionally durable. These modules can withstand hurricane-force winds of approximately 140 miles per hour (mph). Extremely waterproof, the casings can handle a hurricane's extreme rain and wind and can even protect the home's roof from damage.
Even after installing solar panels to their homes, it is possible for residents to secure even greater peace of mind. The Tesla Powerwall provides added protection against inclement weather outages. In the event of a power outage, this storage battery maintains the shortest cutover time. Unlike its counterparts, Powerwall's battery transfer is automatic and virtually seamless. Your lights, appliances, and household essentials can maintain power for much longer with this added benefit.
This backup energy storage solution takes the solar energy created from the home's solar panels and stores them for emergency use. Should the utility's power grid go down, either due to a storm or excessive energy use in the area, the Powerwall automatically turns on and continues powering the home. Alerts on the Tesla app will notify homeowners when the battery is in use and how much energy is stored. When solar is combined with energy storage, homes can continue powering essential appliances and recharge their batteries during the day when the sun is out.
Hillsborough County has even begun installing solar backup traffic beacons on its county roads in hopes of mitigating damages during a potential storm.
Factors Contributing to increased utility Costs
The cost of fossil fuels has drastically increased, triggering a notable increase in Hillsborough County utility bills. Additionally, large utility firms are in need of recouping millions of dollars spent restoring power and system infrastructure after several hurricanes. Unfortunately for homeowners, energy prices don't seem to be coming down any time soon. By running on solar energy and reducing your reliance on the power grid, you're future-proofing your home from rising rates and can continue to receive low monthly electricity bills.
Average Electricity Bills in Hillsborough County
With most residents paying roughly 16 cents per kilowatt-hour (kWh), Hillsborough County energy costs trump both the state and national average. Investing in solar technology is a surefire way to combat the region's high energy costs.
Federal Tax Credits and Financing Opportunities
There are many lucrative incentives available to Hillsborough County residents interested in switching to solar. The Department of the Treasury is offering an impressive 30% Federal tax credit to residents with qualifying solar installations. Since this incentive is set to gradually phase out, homeowners should seize the opportunity sooner rather than later and elicit guidance from a trusted tax professional.
Solar's Highest Rated Professionals are coming to Hillsborough County
The SUNation team is proud to be a part of the Hillsborough County community and dynamic culture. In business for over 20 years, we pride ourselves on being the trusted solar energy resource for our communities and aim to provide the best possible customer experience. For an expert, seamless solar installation in Tampa and the Hillsborough County area, look no further than SUNation.
INTERESTED IN LEARNING MORE?
Click the button below to get more information!