Go Solar in Suffolk County
Solar Energy In Suffolk County!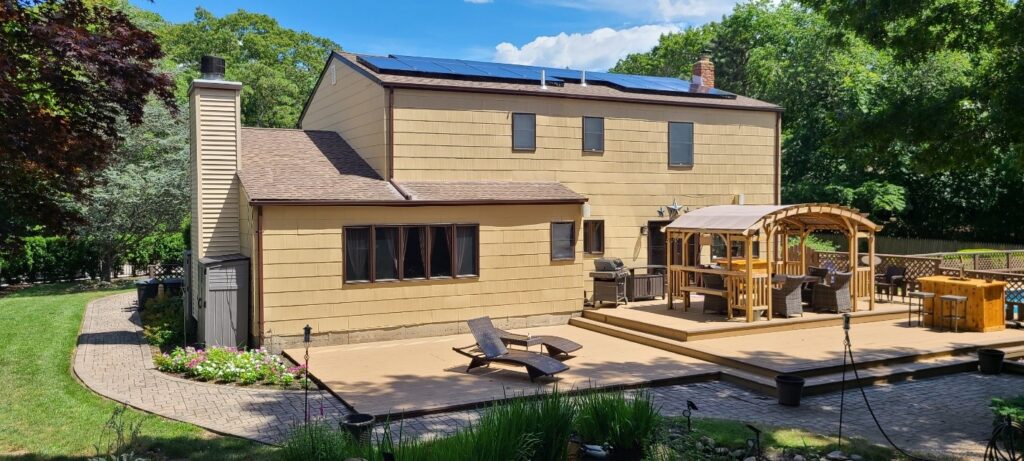 Suffolk County residents face some of the highest utility costs on Long Island. And PSEGLI (Public Service Enterprise Group Long Island) rates for electricity are projected to continue rising due to the increasing prices of natural gas. 
But we have good news – there's a way to take control of your energy expenses while making a positive impact on the environment. Switching to solar power offers Suffolk County homeowners the opportunity to experience lower utility costs and a more reliable source of power.
Reasons to Go Solar in Suffolk County
At SUNation Energy, we take pride in collaborating with all of Suffolk County's towns and municipalities to make solar installations a reality, with a special focus on the Towns of Brookhaven, Islip, Riverhead, and Smithtown. Thanks to the streamlined solar permitting process in these towns, we can efficiently obtain the necessary approvals for your solar system, making the entire process seamless and hassle-free.
Suffolk County has long been a champion of clean energy, evident in the significant adoption of solar as a sustainable solution. With over 17MW of grid-tied solar across the county, it's evident that Suffolk County is committed to paving the way towards a greener future.
Taking Weather into Consideration
In addition, the county's favorable climate conditions contribute to its great potential for solar power generation, boasting an average of 206 sunny days per year, slightly higher than the national average. It's important to note that solar systems aren't solely reliant on direct sunlight – even in the presence of shade, clouds, or rain, solar panels can still generate energy, albeit at a reduced rate. Both direct and indirect sunlight can effectively produce energy through solar systems, ensuring a reliable and efficient energy source for homeowners in the region.
Weather-related power outages are a common concern, but with our innovative Tesla Powerwall backup battery, you can gain greater energy self-sufficiency, ensuring your power stays on even during outages.
Cost of Going Solar in Suffolk County
We know that saving on energy costs is crucial, especially with utility bills 38% higher than the national average. That's why we offer you an unbeatable $99/month solar plan, with $0 out of pocket expenses! Plus, Suffolk County residents can take advantage of various financing opportunities provided by the New York State Energy Research and Development Authority (NYSERDA), including tax credit bridge loans and smart energy loans.
By going solar, you'll not only enjoy impressive savings over the system's lifespan, but you'll also be eligible for enticing tax credits. New York State offers a generous tax credit of up to $5,000, and the Federal government offers a 30% tax credit.
Leveraging Net Metering for Increased Savings
With net metering, you can earn credits for excess energy delivered to the grid from your solar panels. These credits are stored for future use, maximizing your savings even further.
Suffolk County Solar Experts
Recognized as Best of Long Island for 14 years in a row, SUNation Energy takes pride in providing solar energy to over 7,500 local homeowners. Our expertise and commitment to customer satisfaction make us your ideal solar partner in Suffolk County.
Let's work together to create a greener, more sustainable future for Suffolk County!
Contact SUNation Energy today to receive an expert quote or more information on solar panel installations in Suffolk County.