Solar Energy In Polk County!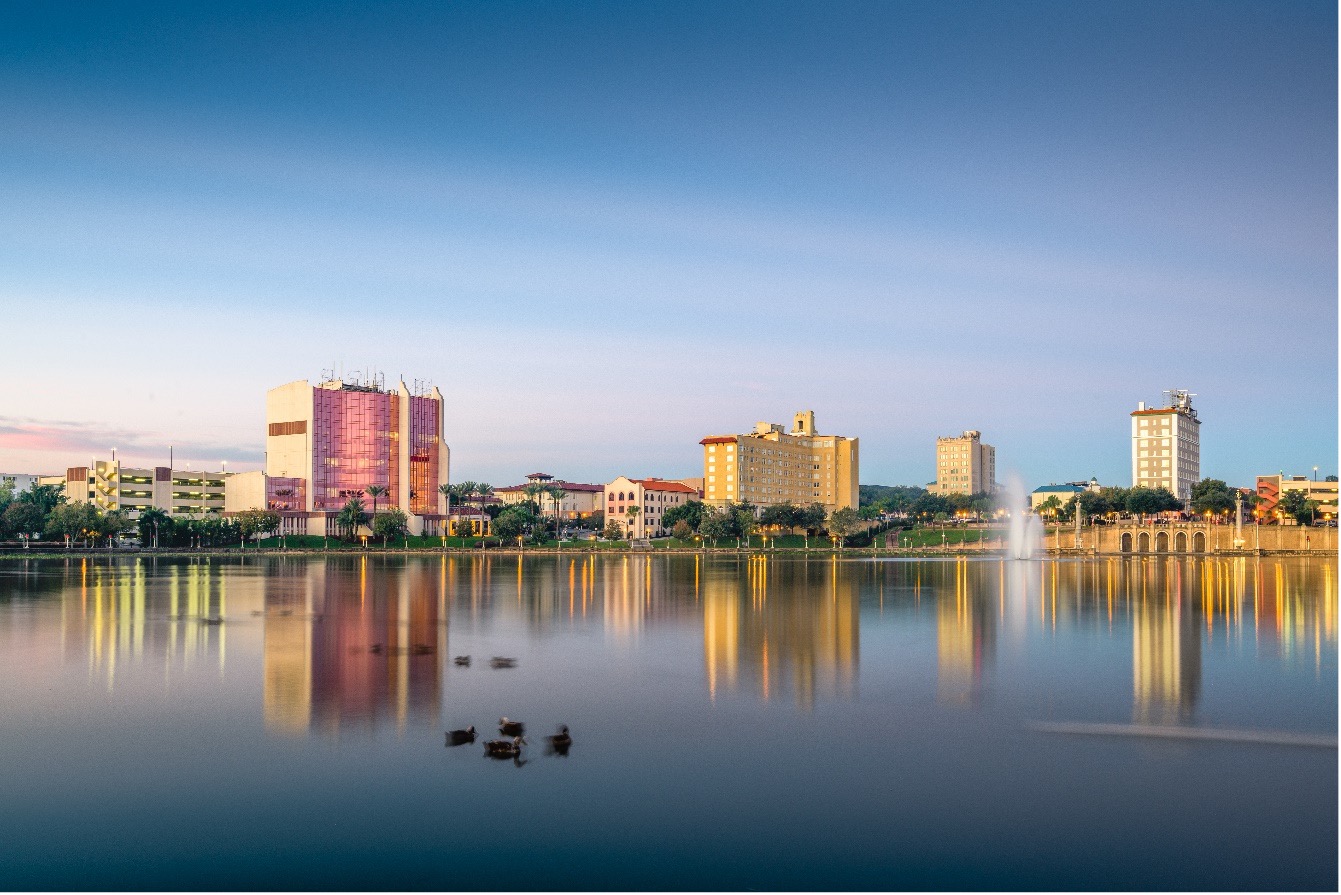 Home to some of Florida's most picturesque cities, Polk County is committed to clean energy. Whether on suburban rooftops or spanning acres of agricultural land, solar panels are appearing all throughout this central Florida County. Residents are strategizing against ever-increasing utility costs by harnessing the power of solar energy solutions. With Solar, Polk County homeowners have access to a clean energy source that is both affordable and reliable.
Reasons to Go Solar In Polk County
With energy costs on the rise, more Polk County residents are switching to solar. This energy source serves as a sort of insurance policy against future utility price hikes. In fact, the price of a solar system is lower than ever before, further incentivizing residents to seize the opportunity to save on their monthly utility bills.
Solar energy is not only a great way to bring significant savings to your household, but solar will also help to decrease your carbon footprint. In lieu of non-renewable sources of power like oil, coal, and gas, solar is powering more Polk County residences. This clean energy solution decreases your dependence on fossil fuel-generated electricity.
As an added benefit, Polk County homeowners can increase the value of their homes with a long-term investment in solar energy.  
Polk County's Commitment to Clean Energy
Polk County boasts several clean energy initiatives. Local government officials have teamed up with many federal agencies and nonprofit organizations to push the limits of solar energy capabilities. In fact, repurposing is underway for a former Polk County phosphate mine. This parcel of land will soon house the region's first floating solar array, a project that may change the trajectory of solar forever. The size of over eight Olympic swimming pools, this test project illustrates the county's commitment to increasing access to clean energy solutions for its community members.
A Solar Solution for Hurricane Season
Power loss during hurricane season is a common occurrence in Polk County. When these massive storms roll through, they can leave hundreds of thousands of homeowners without power. Whether it's for a few minutes, or a few days, the loss of power is not only inconvenient, it can be unsafe for extended periods of time. With the combination of solar energy with backup energy storage batteries like the Tesla Powerwall, homeowners can prevent power loss, even when the utility's power grid goes down.
The Tesla Powerwall works with your solar energy system to store excess energy until you need it. Whenever the power grid goes down, whether due to a storm or the grid being overloaded from an increase in energy use, usually from excessive air conditioning use, the Tesla Powerwall automatically turns on, continuing to power your home. With the free app, homeowners can track how much energy they have stored in their energy battery, get alerts about upcoming storms, and manage their electricity use to get the most out of their battery. Then when the sun is out, the Powerwall batteries can recharge.
Unlike noisy gas generators, there's no need to go outside in stormy weather and no need to manually refill your backup energy source. The Tesla Powerwall runs quietly, automatically charges, and runs on the clean, renewable energy of your solar panel system.
SUNation Energy is a Tesla Powerwall Certified Installer and has been providing this emergency backup energy solution to hundreds of homeowners.
When it comes to the solar panels themselves, these modules have been known to withstand winds of about 140 miles per hour and have been known to actually protect a home's roof during tropical storms and hurricanes.
Increased Utility Costs in Polk County
It's no surprise that Polk County utility bills are on the rise. The rise in the cost of fossil fuels and natural gas has proven to be a major catalyst behind the region's overall energy price hike. Several hurricanes have wreaked havoc on Florida's utility infrastructure, resulting in local power providers raising prices in order to make up for the millions of dollars in damages left behind. Unfortunately, since Florida's storms have been extremely powerful in recent years, Polk County residents can expect to be contributing to the recuperation of said damages – and possible future damages – for a long time.
Average Electricity Bills in Polk County
On average, Polk County residents are faced with energy costs equating to 18 cents per kilowatt-hour (kWh). This figure is a shocking 57% higher than the national average. This figure also ranks higher than the state average. As a result, more and more homeowners are taking advantage of solar energy in the hopes of avoiding current and future price hikes with lower monthly electricity bills.
Federal Tax Credits and Financing Opportunities
Polk County residents interested in a solar system for their homes have the opportunity to take advantage of several local, state, and federal incentives. Currently, homeowners can qualify for a 30% Federal solar tax credit when they get a solar installation for their home. In order to optimize all the benefits of this offer, it is recommended that homeowners seek advice from a reputable tax professional or their financial advisor.
SUNation Says "Hello" to Polk County
We are pleased to service the Polk County Community. At SUNation, we're dedicated to being the resource for our communities and provide the best possible customer experience from start to finish and beyond. With our incredible Service Department, we're here to help you future-proof your home and answer any questions you may have. learn more about going solar in Central Florida, contact a SUNation representative today.
INTERESTED IN LEARNING MORE?
Click the button below to get more information!