Solar Energy In Pasco County!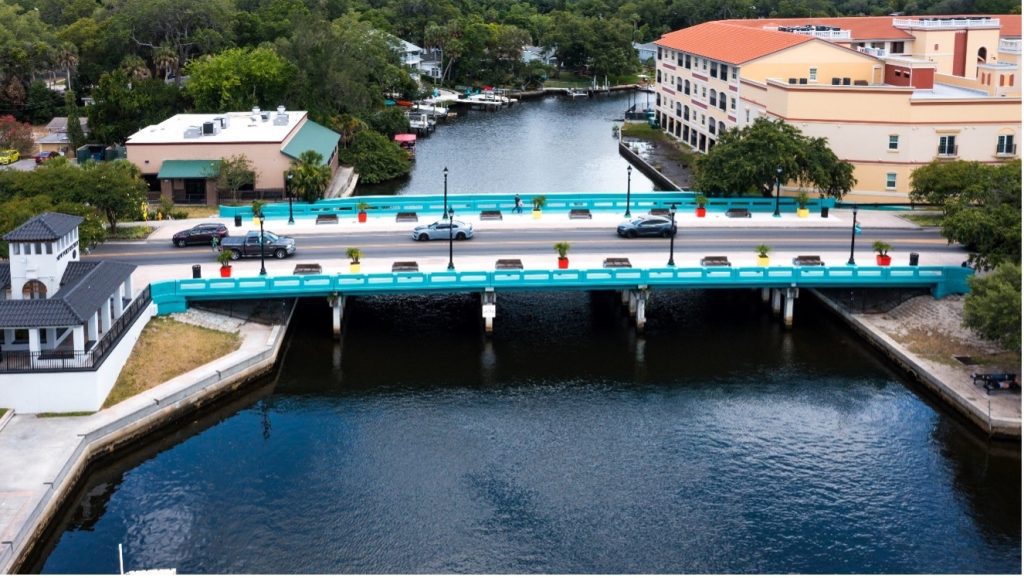 Pasco County is full of small towns, quaint nature preserves, and a community of residents strongly committed to preserving the natural environment. This commitment to sustainability is reflected in Pasco County's increased interest in solar as an alternative clean energy solution. Solar energy has proven to be one of the most eco-friendly alternatives to fossil fuels. In addition to being environmentally sustainable, Pasco County residents are increasingly interested in the massive energy cost savings that solar delivers. With so many benefits, solar is likely to be one of the leading sources of power for this West Central Florida county.
Why Go Solar In Pasco County
More Pasco County residents are switching to solar than ever before. Unfortunately, the steep rise in utility costs has driven this trend. With solar energy, homeowners can experience greater autonomy and have less dependence on the electrical grid. In addition to less dependency, solar systems protect Pasco County homeowners against present and potential utility price increases. 
Since solar panels are more affordable than ever before, access to this clean energy solution is greater than ever before. More residents have the opportunity to raise the value of their homes and experience extraordinary savings on their utility bills by investing in solar panels.
To power Pasco County, residents are resisting fossil fuels. Instead, they are turning to clean energy solutions like solar in order to decrease their carbon footprint and help to improve the state of their natural environment.  The region is expected to gradually eradicate its dependence on sources of energy like oil and coal while increasing its optimization of solar power. As an added bonus to its great environmental impact, solar energy has proven to be more reliable than traditional sources of power.
Clean Energy in Pasco County
Solar panels are becoming quite common throughout Pasco County. In fact, the renowned Palm River Dairy site will soon be the site of one of the region's largest solar arrays. This new solar generation epicenter will be nearly 600 acres and is set to produce an impressive 70 megawatts of energy. It is clear that the community is committed to developing a long-term strategy that is focused on the development of cleaner, more modern energy solutions.
A Solar and Energy Storage Solution for Hurricane Season
Categorized as a high-risk hurricane zone, Pasco County has experienced over 80 hurricanes since 1930. These superstorms often result in grid outages ranging from just a few minutes to many days. In any case, Pasco County residents can avoid power failures by investing in a backup battery like Tesla Powerwall. The Tesla Powerwall provides optimal energy storage capabilities, enabling homes to maintain power during local grid outages by storing electricity created through the home's solar panels. An industry favorite among both providers and consumers, Tesla Powerwall is a lucrative addition to any custom solar solution.
The backup energy storage battery is a safe, quiet, and seamless solution to powering a home during an emergency. With notifications from Tesla's free app, homeowners can get notifications when the battery is in use and how much stored electricity is available. These batteries can also recharge during the day when the sun is out, creating a pollution-free option for backup power.
SUNation Energy is a Tesla Powerwall Certified installer and has helped hundreds of homeowners to backup their electricity and keep their lights and essential appliances on during power outages.
Solar panels themselves are stronger now than ever before. In fact, solar panels are waterproof and built to handle winds of 140 miles per hour (mph)or the equivalent of a category 5 hurricane. When inclement weather strikes, a solar system installed on a roof can actually act as additional protection for the roof and the home. An investment in solar is a long-term investment in both the value and structural integrity of your home. 
Increased Utility Costs in Pasco County
Pasco County is experiencing higher utility bills due to the rise in the cost of fossil fuels, natural gas, and the delivery of those resources. In these economic times, prices are expected to keep climbing to extraordinary levels. Because of this rise in cost, more homeowners are committed to switching to solar to future-proof their home from even higher electricity rates. Indeed, homeowners can help to combat Florida's energy affordability crisis by introducing the renewable energy solution of a solar system to their homes and businesses.
Average Electricity Bills in Pasco County
When Pasco County homeowners receive their utility bills each month, their costs average 17 centers per kilowatt-hour (kWh). This figure adds up to be higher than that of both the national and state average. It is for this very reason that more homeowners are turning to a solar solution to power their homes.
Federal Tax Credits and Financing Opportunities
As an incentive for those interested in switching to solar, homeowners can take advantage of a 30% Federal tax credit for qualifying solar installations. A major savings opportunity, incentives like these help to offset the upfront investment of a solar system. For those interested in learning more, we strongly advise you to consult with a trusted tax professional or financial advisor in your area.
SUNation Serves Pasco County
Our team of consummate professionals and technical experts is thrilled to serve the Pasco County community. We pride ourselves in providing the highest level of service to our customers and are recognized for our excellent customer service year after year. The SUNation team can create a custom solar solution for your home in Central Florida. Reach out to our sales team today to find out more about the solar energy options available to you.
INTERESTED IN LEARNING MORE?
Click the button below to get more information!