Solar Energy in Brooklyn!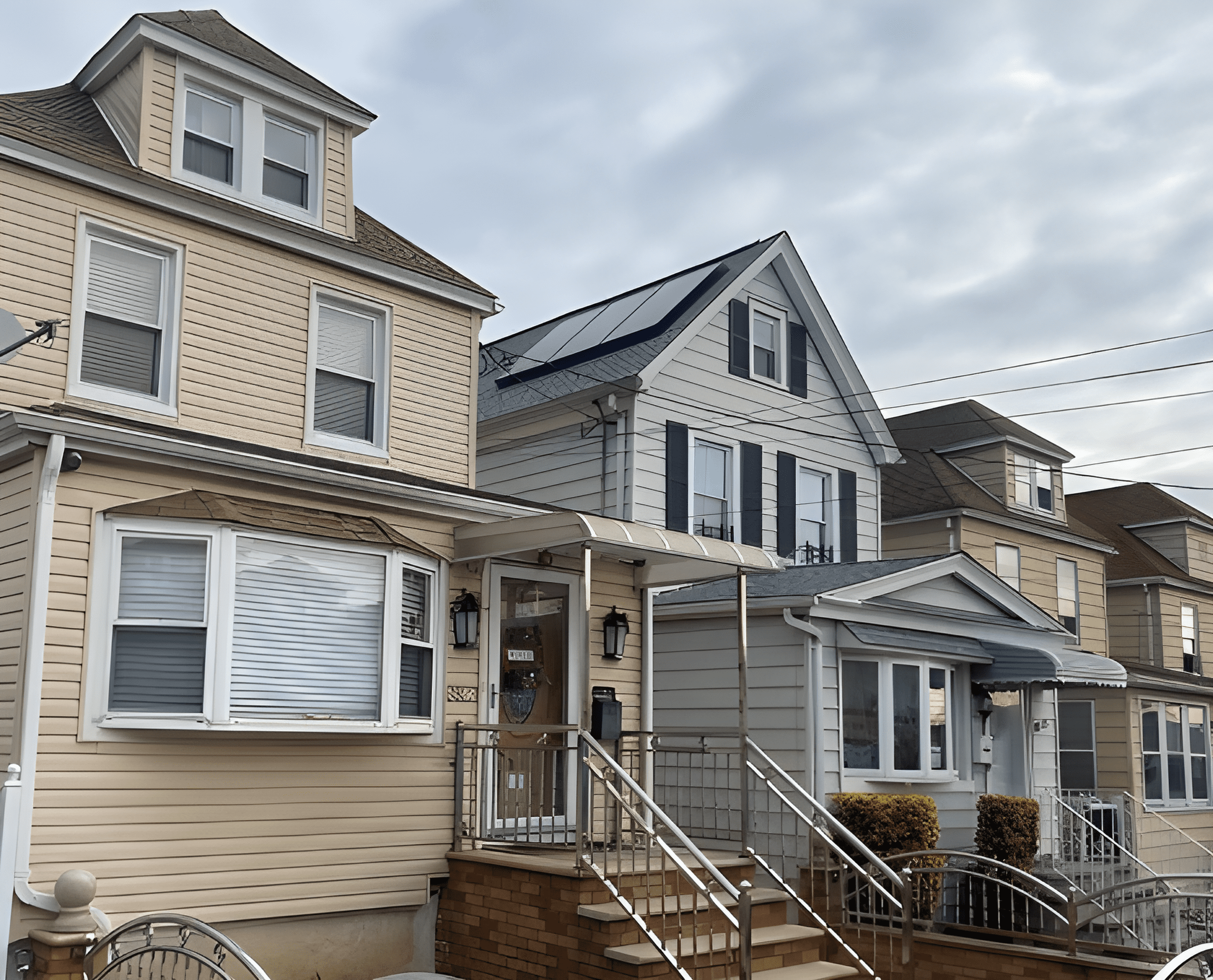 Though Brooklyn remains one of New York's most sought-after places to live, the borough's average utility costs aren't so attractive. In fact, Brooklynites are faced with some of the steepest energy bills in New York. To combat high utility costs, residents can make the switch to solar, a more reliable, affordable, and clean energy source. Better yet, state and federal incentives, including tax credits and financing opportunities, can be leveraged by Brooklyn homeowners to lower installation costs.
Reasons to Go Solar in Brooklyn
Since solar panels leverage energy from the sun as opposed to costly fossil fuels, Brooklyn homeowners can play a role in decreasing carbon emissions and helping to protect the planet all while they lower their monthly electricity bills. By taking pressure off the power grid, less water and air pollution are being created. At the same time, being able to power your home on clean, sustainable energy from the sun instead of the power grid works to decrease your energy costs and fight inflation. The more energy your solar panel system is creating, the more money you save.
Going solar also gives Brooklyn homeowners the opportunity to significantly increase the value of their homes. A study conducted by the National Renewable Energy Laboratory (NREL) revealed that home value increases by $20 for every $1 saved on energy bills. Put simply, homes with owned solar arrays sell for more money and at a faster rate than those without.
Brooklyn's Commitment to Clean Energy
Brooklyn is actively engaged in a city-wide goal to generate 25 megawatts of solar power by 2025. With ultra-efficient high-rises and net-zero neighborhoods in development, this borough is well on its way to becoming one of the most energy-independent regions in the state. Brooklyn recently completed a 1.2-megawatt project built across 40 New York Housing Authority rooftops. Motivated by the positive feedback from community members, the borough's civic leaders are aggressively seeking additional energy-efficient property development projects to support.
Average Electricity Bills in Brooklyn
Brooklyn residents are faced with electricity bills that are 31% higher than the state average and 37% higher than the national average. These New Yorkers can expect to pay an average rate of 31 cents per kilowatt-hour (kWh).
Cost of Going Solar in Brooklyn
When it comes to the cost of solar, no two homes are alike, and no two solar quotes are alike for that very reason. Factors like energy use, roof condition, and sun exposure all impact the costs associated with going solar in Brooklyn. Each installation is completely customized to your home's unique characteristics, average energy consumption, energy goals, and more. Solar consultants will work with each homeowner to find a home energy solution that works for both their electricity needs and their budget. Current tax credits also help to make the switch to solar more affordable for those who qualify.
Available Tax Credits and financing opportunities
Brooklyn homeowners who switch to solar energy now through 2032 may qualify for the 30% Federal tax credit for going solar. As a New York State resident, homeowners may also qualify for the state's tax credit of up to $5,000.
For New York City residents, The NYC Property Tax Abatement for solar allows Brooklyn homeowners to claim 20% of their solar energy system costs as a property tax abatement with the New York City Department of Finance. Be sure to submit your application by March 15 in order for your tax abatement to be credited within the same calendar year.
There are numerous tax credits and financing opportunities available to clean energy consumers, but some are only offered for a limited time. Be sure to keep track of application deadlines in order to optimize your savings opportunities.
With these incentives in place to help homeowners switch to clean, renewable energy, now is the most affordable time to go solar.
Leverage Net Metering to Increase Savings
With net metering, homeowners can strategically store excess energy, then earn credits by delivering it to the grid from their solar panels. Credits are then stored in a credit bank to be used in future months. When leveraged consistently and effectively, net metering can lead to some serious savings.
Brooklyn's Reliable Solar Experts
The SUNation solar specialists value Brooklyn's iconic landscape of beautiful brownstones and cozy neighborhood rowhouses. Trust the team at SUNation for expert, seamless installation for your Brooklyn residence. To receive a quote, or for more information on solar panel installations in Brooklyn, contact SUNation today.
INTERESTED IN LEARNING MORE?
Click the button below to get more information!