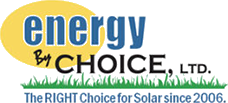 SUNation Solar Systems, Inc. has been chosen by Sail Van Nostrand to take over operations of Energy By Choice. SUNation has been a premium solar contractor on Long Island for 17 years having installed over 5,000 solar systems. SUNation will provide a seamless transition. You will also be happy to know that several of the Energy By Choice employees are now part of the SUNation team.
SUNation is honored to have you as a part of the SUNation Solar Family and we welcome you to join our SUNation Family Facebook page. We welcome any questions you may have. Feel free to reach out to us at Energybychoice@sunation.com.
Welcome to the SUNation Family!
For Service Questions email service@sunation.com or call us regarding service or any other questions or concerns at (631) 750-9454.