Bringing Affordable Solar to East Hampton!
Energize East Hampton simplifies and makes solar panel installations more affordable for local homeowners and businesses through discounted group rates. In 2018, the Town of East Hampton joined a Energize initiative supported by NYSERDA under the NY-Sun program, which aims to invest up to $1 billion in solar power by 2023, expanding installations statewide.
The Town of East Hampton has chosen to continue its Energize program with SUNation Energy, ensuring that residents and businesses who enroll for solar installations through Energize East Hampton can still benefit from group rates below market prices!
We also offer solar panel and battery storage systems with NYSERDA and PSEG-LI incentives! For a FREE solar assessment and program details, click the button below: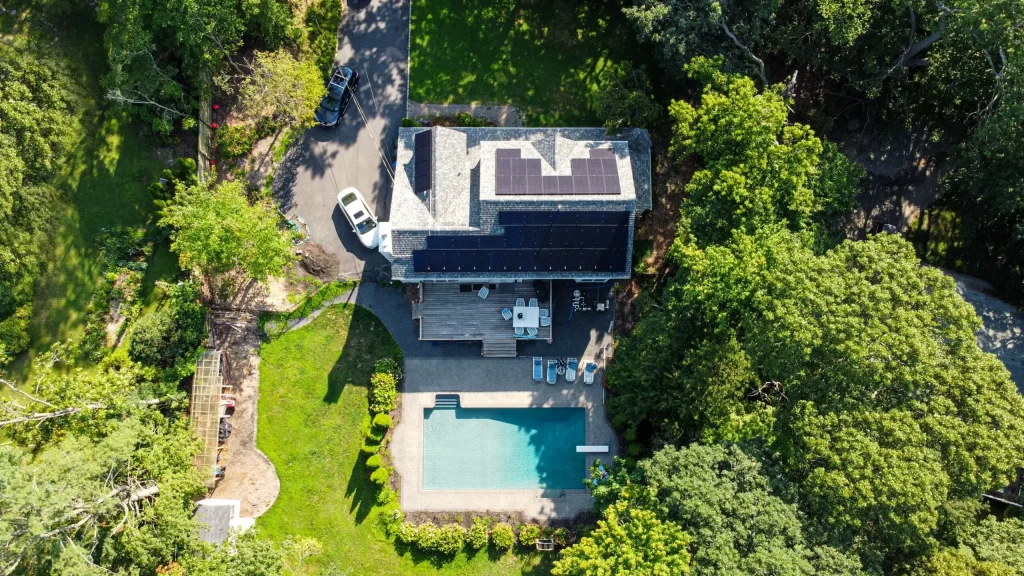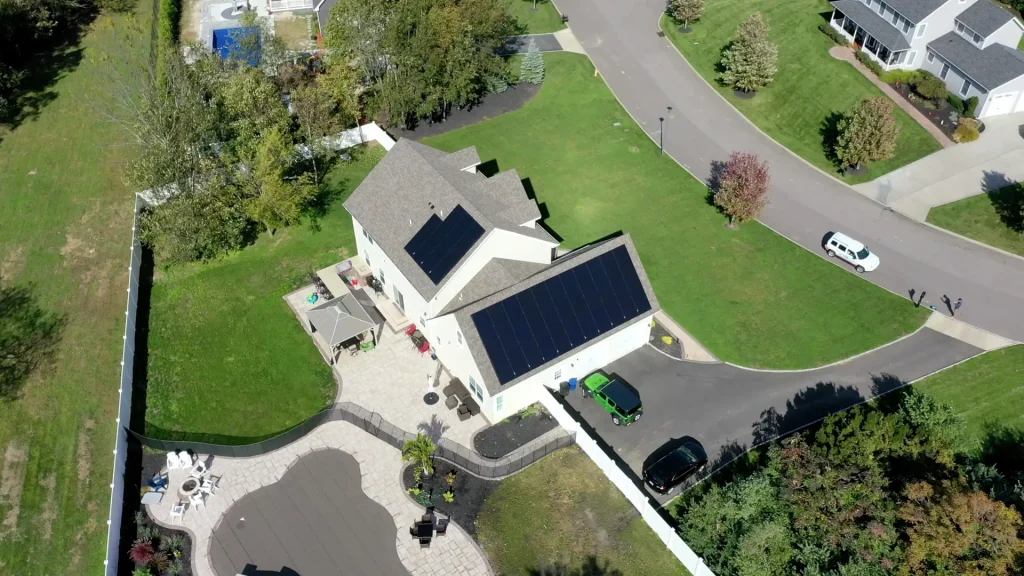 Take control of your energy
What Are the benefits of going solar?
Solar panels can make a lot of sense for East Hampton residents! You could reduce your utility costs and take control of your home or building's energy!
With the addition of a solar battery storage system, you can ensure your home stays powered on during times of extreme weather and grid outages!
You will be locking in your electricity rates for the next 30 to 40 years, protecting your family from energy price hikes!
Solar boosts the value of your home – the average solar panel system installed, which is a 10,000kW system, can raise your home's value by, on average, 4.1%!
Check Out This sUNation energy solar installation!
Since 2003, SUNation has installed over 8,000 efficient solar power systems for both residential and commercial customers on Long Island, substantially reducing their monthly electricity costs. We're excited to showcase how SUNation can unlock the numerous benefits of solar energy for you.
Don't hesitate to take the first step towards a cleaner and more economical energy future. Reach out to us today by clicking the button below to explore more about how SUNation Energy can help you take control of your energy through the Energize East Hampton program!
SUNation Energy Installation Process
What Our Customers Are Saying
SUNation Energy has met all of my expectations. Getting a new roof with the help of their roofing partners made coordinating seamless. Our installation was back in November and we have already made use of our battery backup system. The salesperson Philip Santangelo was attentive and was always quick to respond. He was the reason I chose SUNation to install my system. He was able to guide me through the entire process at my pace. I highly recommend using SUNation Energy. If you have the opportunity I would highly advice using him as well.
Easily five stars. Installers were excellent, from the moment they arrived at my home to when they left. Entire crew was courteous and professional. The supervisors were extremely knowledgeable and explained/answered everything in terms that I was able to understand. They made sure I knew everything that was going to go on for the install and kept me up to date as the install was going on. The installation was seamless and my home was left as clean as, if not cleaner then before they arrived. Very efficient crew and they clearly know their profession. Extremely pleased with install experience.
From start to finish I have nothing but positive things to say about the experience. It was a very seamless process that our rep managed for us the entire way. It couldn't be easier to get this done. The team was professional and responsive and I wouldn't hesitate to recommend SUNation to others.
"I had been looking into doing solar for years but was never the right time. With some changes to my property we decided to move ahead with our project. I heard nothing but positive things about SUNation and after meeting them for the first time I knew this was the company to do my installation. Everything about them was professional and they were always communicative along the project timeline. Installation was done in the most professional manner. I highly recommend SUNation for anyone who is looking to go solar in the future!"