Hear What Our Customers Have to Say
Hear From Over 8,000 SUNation System Owners!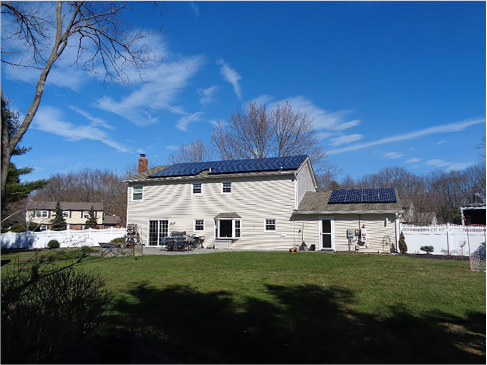 A custom Solar Installation done the right way:
 Purchased, Not Leased.
 No panels on the north-facing roof.
 No ugly grey pipe scattered all over the roof.
 No ugly junction boxes connecting all of the ugly grey pipes.
 No black rails hanging beyond the edge of the panels.
 Custom design, not one size-fits all
 Immediate increased home value.
 Even with a family of 6 the meter is spinning rapidly backwards!!!
Thank You, SUNation!!!
SUNation exceeded our expectations in so many ways. With a new home and twin babies, we didn't think solar was an option. With SUNation, we have a state of the art, professionally installed, efficient system and we are going to save money for years to come. We're thrilled to be raising our children in a solar powered home. Thank you SUNation!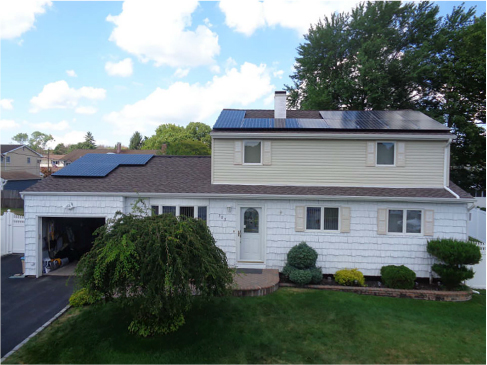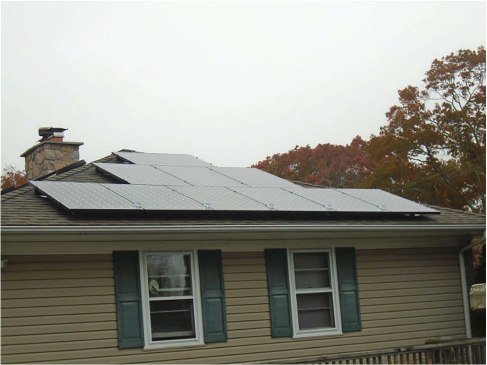 We researched three big companies on Long Island and in our research we found that SUNation Solar had an A+ Better Business Bureau rating, has been in business for years, and had only 1 or 2 complaints, unlike the other companies we researched. After meeting with SUNation, we knew they were the company. Their referral list is huge. The salesman was not pushy; he was informative and very respectful. Everything leading up to, and including, installation of our solar panels was out of this world; SUNation was extremely informative, keeping us apprised of what step we were at in the process. The installers were respectful and cleaned up after installation. The CEO, Scott Maskin, even called us to personally welcome us to the SUNation family! We would recommend this company 100%! And now we look forward to electrical savings!
I'm the head of business development and capital markets working for one of the largest renewable energy companies in the world with over 5 GW of energy capacity. I chose SUNation because of their expertise and experience in the residential solar segment and I must say that they are extremely professional starting with the permitting process and all the way to installation and system commissioning. They made the entire process stress-free and painless.
The entire SUNation team is very very professional. Keep the customer informed at all times.
I recommend SUNation to anyone on Long Island and I'm happy to talk to any of your potential customers as part of the company referral program.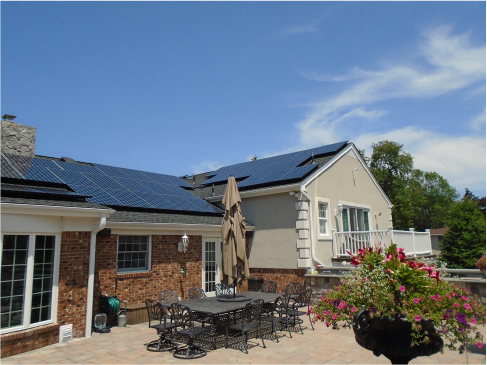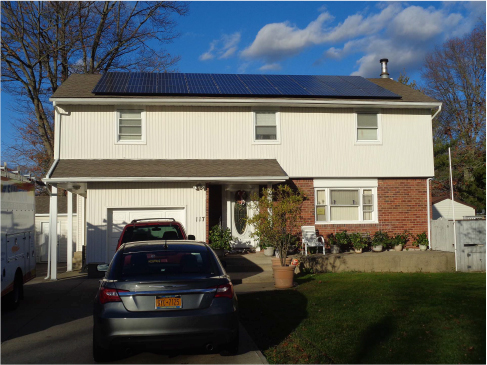 The installers worked with professionalism and were very knowledgeable about their work which made me feel confident about the quality of their work. I would definitely recommend this company to all my family and friends.
The crew was awesome! They were respectful, efficient, and looked like they had a blast during the entire process.
It was a pleasure working with you and them, and we're happy to be doing our part to protect the environment. ESPECIALLY during such a hot summer with the AC running full blast every day.
We still had to pay some electric due to the extra usage, but comparing the usage and numbers to last year's low usage… so far so good.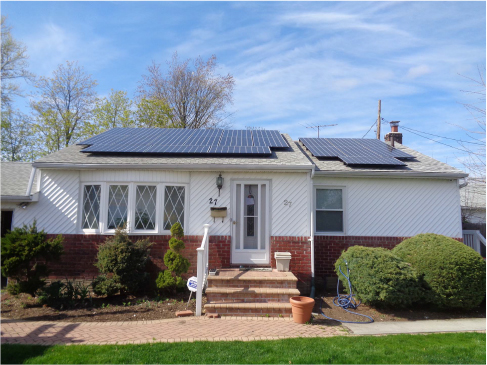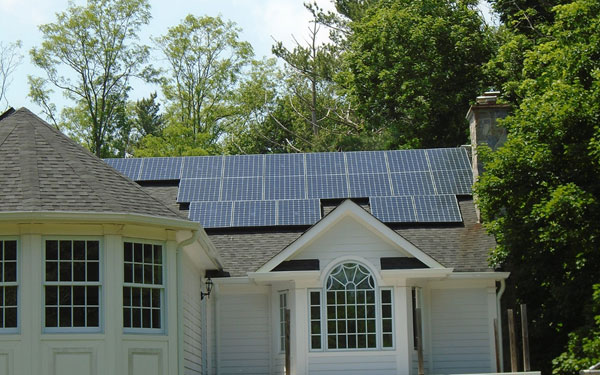 At this point, if you have a good bit of sunshine on your roof, going solar is a no-brainer. Saves money… saves our planet. SUNation made the process easy!
Your company has to be one of the most professional companies I have personally dealt with. There was always a phone call or an e-mail to update us on the permit progress, never leaving us out of the loop. The timelines were kept as promised. I love the solar system. In our first week, we never used a drop of electricity from the grid. Granted we had nice sunny days but the sun isn't at its best and the days are short. Can't wait to see the difference in the bill.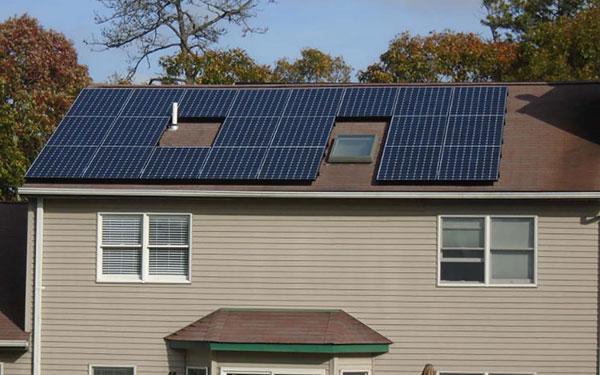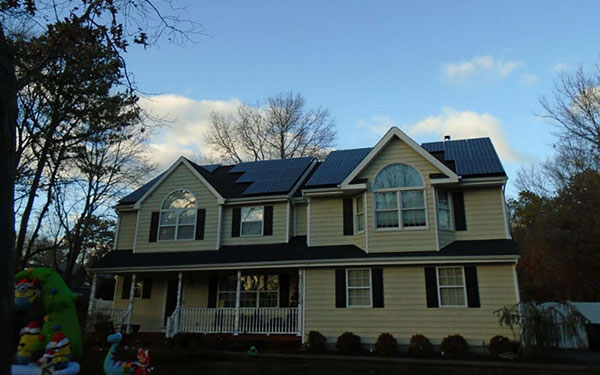 I thought about going solar for while now. I researched many companies and met with a couple. Everything with SUNation went exactly how they said it would. The paperwork was totally done by them. Anytime I had a question they answered it completely. Anytime I called I actually talked to the person I need to talk with. They were with me the whole time. I'd get update e-mails every week or two about the stage of my permit. The installation was amazing. The guys were punctual and extremely neat. The install went exactly like the renderings that were given to me. I can't say enough about the professionalism of this company. This was a big undertaking and I picked the right company to do it with. Also, I didn't spend a dime out if pocket. They arranged a no interest, short term loan while I wait for the tax rebates to come in and the balance is a low interest loan with NYS. I'd recommend this company to anyone!
SUNation were very professional and extremely organized through the whole process. Bob was very knowledgeable with the products he sold and made my decision making very easy by giving me the best information. The install crew was great! I barely knew they were here. They were very clean, polite and extremely professional.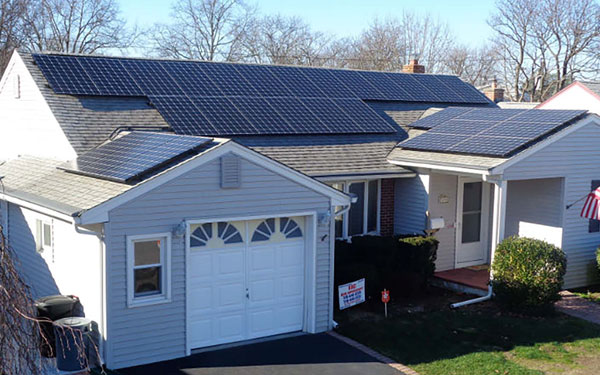 INTERESTED IN LEARNING MORE?